Time Sensitive Networking (TSN) is the evolution of standard Ethernet to include time based synchronization, traffic scheduling, and system configuration. Traffic scheduling and system configuration enable deterministic communication over Ethernet by allowing users to schedule time critical data across a network.
An important aspect of TSN is the convergence of time critical traffic and other Ethernet traffic.  Because TSN is a feature of the Ethernet standard the new capabilities of time synchronization and deterministic communication run over the same network as all other network communication.  This means a single port on the CompactRIO controller can be performing deterministic communication for control loops while also updating remote UI terminals and supporting file transfer.
TSN is a key enhancement for industrial applications, such as process and machine control, where low communication latency and minimal jitter are critical to meeting closed-loop control requirements. With the ability to schedule traffic across an Ethernet network via system configuration software, users can reliably send both deterministic data and best effort data across a shared Ethernet cable. Time based synchronization over Ethernet also minimizes cabling traditionally found in physical systems test and monitoring applications leading to a cleaner and more cost-effective solution. Together with several other Industrial Internet Consortium (IIC) members, NI has been hard at work to bring TSN to life as the first fully open, standard, and interoperable way to fulfill these requirements.
Take advantage of TSN today with the CompactRIO Controller with TSN and the Ethernet CompactDAQ Chassis with TSN.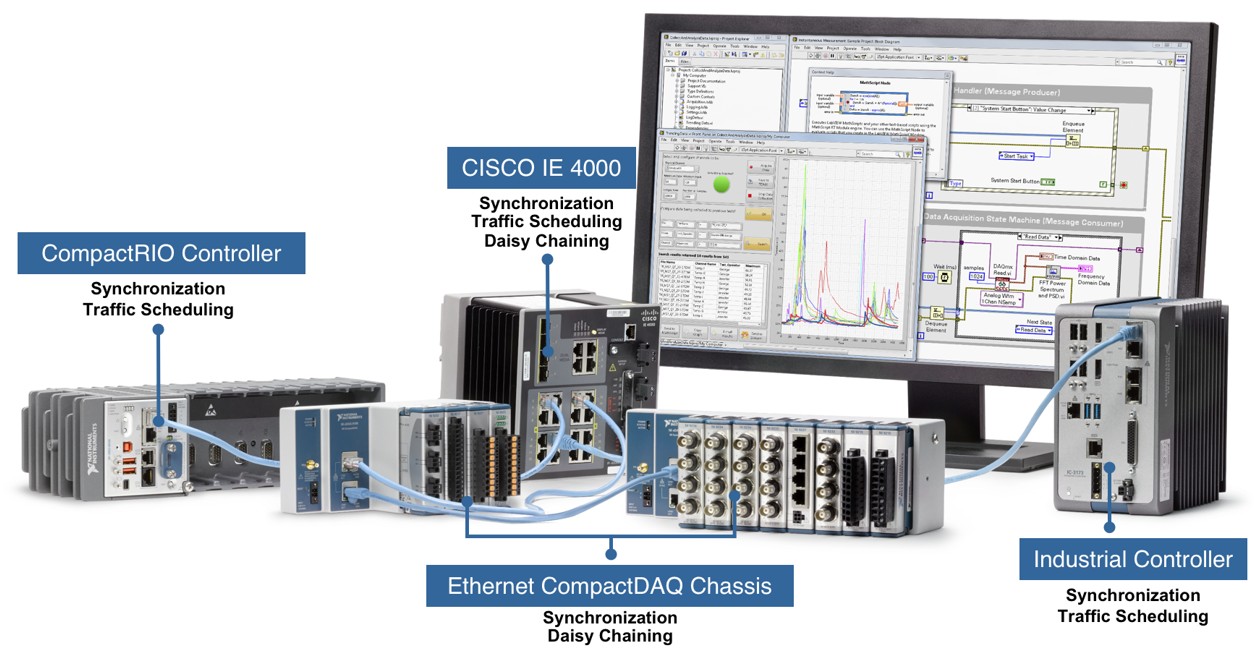 Figure 2. TSN enabled National Instruments products. (Industrial Controller and Cisco IE 4000 are no longer available.)