Current Transformers (CTs)
Current transformers (CTs) are sensors used to linearly step down the current passing through the sensor to a lower level compatible with measurement instrumentation.  The core of a current transformer is toroidal, or ringed, in shape with an opening in the center.  Wire is wrapped around the core to form the secondary and covered by a shroud or plastic casing.  The number of wire windings around the core dictates the step down ratio, or CT ratio, between the current in the measured line (primary), and the current output connected to the instrumentation (secondary).  The load wire to be measured is passed through the opening in the center of the current transformer.  Example: A CT with a ratio of 500:5 means that a 500 ARMS load on the main line will result in an output of 5 ARMS on the CT secondary.  The instrument will measure 5 ARMS at the terminals and can apply a scaling factor input by the user to display the full 500 ARMS.  CTs are specified with a nominal value but often the accuracy is listed to over 100% of nominal.  CTs can be split core or solid core.  Split core CTs hinge open or have a removable section to let the installer connect the CT around a load wire without physically disconnecting the load wire to be measured.
Safety Alert:  Though the CT can physically connect around an installed line, the power should be safely disconnected before installation of a CT.  Open secondary connections with power on the primary can lead to extremely hazardous Voltage potentials.
CT options when purchasing include nominal range, opening diameter, split/solid core, output type (voltage/current), and output range (0.333VRMS, ±10V, 1ARMS, 5ARMS, etc.).  CT vendors can often customize a sensor for specific needs such as input or output range.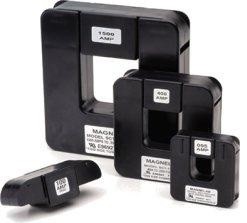 Figure 5. Split core CTs typically have a hinge or removable section for installation around a line without physical disassembly, though the power should still be disconnected. (Image courtesy of Magnelab)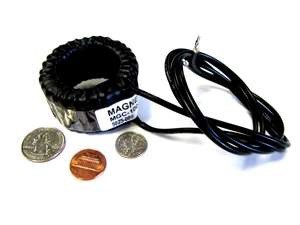 Figure 6. Solid core CTs are lower cost but can require more labor to install on circuits that are already operational.
(Image courtesy of Magnelab)
CT Measurement Bandwidth
Bandwidth of 1kHz to 2kHz is sufficient for most AC circuit power quality applications. For higher frequency applications connect directly to the NI 9246 or NI 9247 for up to 24kHz bandwidth or select higher frequency CTs that are more expensive.  All of the modules listed in the table above have a bandwidth of approximately 24 kHz for signals directly connected.  High frequency CTs are more specialized and have bandwidth specifications in the hundreds of MHz range.  The NI 9215, NI 9222, and NI 9223 measurement modules sample rates range from 100kS/s/ch to 1MS/s/ch at 16-bits of resolution for higher frequency measurements.
For high frequency measurements beyond the capabilities of the NI 9223, NI recommends a scope or digitizer for PXI designed for lab, research, and test systems. 
Measuring DC Current
CTs do not measure DC curent or the DC offset component of an AC signal.  For most AC power applications this is not necessary. When DC measurement is needed, the NI 9227 has built-in calibrated shunts and can measure DC current up to 5 Amps.  To measure more than 5 Amps DC, a high power current measurement shunt (see below) or Hall Effect sensor (see below) connected to the appropriate measurement module is used.
Rogowski Coils
Rogowski coils, sometimes referred to as "rope CTs", are another sensor option for measuring current in a line.  Rogowski coils are similar in that they wrap around the load wire but they are flexible, have a much larger opening than standard CTs, and the principle of measurement is different.  Rogowski coils induce a voltage that is proportional to the rate of change of Current and thus require in integrator circuit to convert to proportional current.  The integrator is a separate box/component that is usually panel or DIN rail mounted, requires a DC power supply, and outputs low voltage or current signals to the instrumentation.  The size and flexibility of Rogowski coils make them well suited for looping around larger bus bars found in commercial buildings or factories, especially when they are already built and power measurement is added as a retrofit, but they are more expensive than a CT of comparable input range.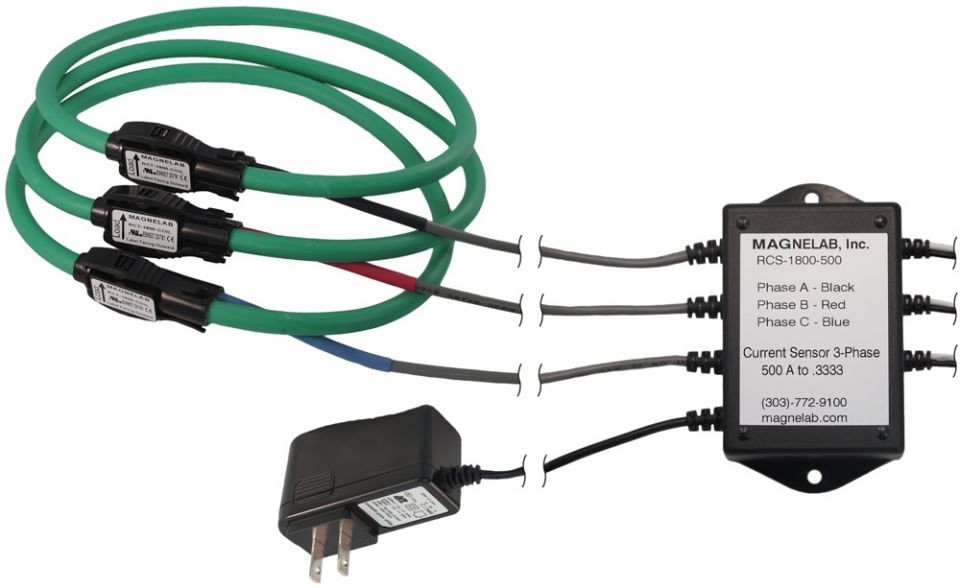 Figure 7. Rogowski coils require external power, integration circuitry (located in the black mountable box in the image above), and are more expensive than typical solid/split core CTs, but offer fast phase response and are good for retrofit installations and large bus bar measurements due to their large flexible opening. (Image courtesy of Magnelab)
Hall Effect Sensors
Hall Effect sensors are based on the "Hall Effect", named after Edwin Hall, where current flow through a semiconductor placed perpendicular to a magnetic field will generate a voltage potential across the semiconductor material. For the purposes of current measurement, Hall Effect circuitry is placed perpendicular in the core the magnetic field and output a voltage that is scaled to the current load in the measured line.  Hall Effect CTs typically have a better frequency response and can measure DC offset, but are more expensive, require power, and can be subject to temperature drift.
Figure 8. Hall Effect sensors have a sensing circuit perpendicular to the magnetic field and requires power.  Hall Effect sensors are not subject to saturation limits like a CT and can measure DC currents, but are more costly.
Current Shunt Resistors
Current measurement shunts, or current shunt resistors, are resistors placed in the circuit for the purpose of measuring the current that flows across the shunt.  These are fairly common electrical components and exist for a variety of applications.  Sizing a shunt will be based on measurement current range, output range, and power flowing through the circuit.  More expensive precision resistors are available for more accuracy.  Shunts do not wrap around the circuit wire and are placed in-line as a component.  This eliminates an isolation barrier between the measured circuit and the measurement equipment and can make the install more difficult than a CT or Rogowski Coil.  Shunts however, can measure DC currents, have better frequency response and a better phase response.  The NI 9238 module for CompactRIO and CompactDAQ was designed with a low range analog front end (±0.5V) specifically for current shunt resistors.  Additionally, the NI 9238 features 250V of channel-to-channel isolation.