The noise floor is the noise level below which signals cannot be detected under the same measurement conditions.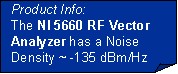 For example, in an audio system, the broadband noise level may be 5 µV. This means that broadband signal levels cannot be detected below this level. However, if the noise is broadband random noise, instead of consisting of sinusoidal components, you can use a narrow band filter to "dig further down" into the noise.
Noise floor is normally specified as one or more of the following:
Broadband noise (referenced to full scale deflection)
Spurious free dynamic range: The highest sinusoidal component referred to the full scale deflection.
Noise spectral density: Used to specify broadband random noise. The noise power is normalized to 1 Hz bandwidth; hence, its units are V2/Hz or V/Ö Hz.