After installing the required software for myRIO, start by following a customized getting started experience designed to ensure your success with NI myRIO and access to NI myRIO resources directly from the LabVIEW Getting Started Window.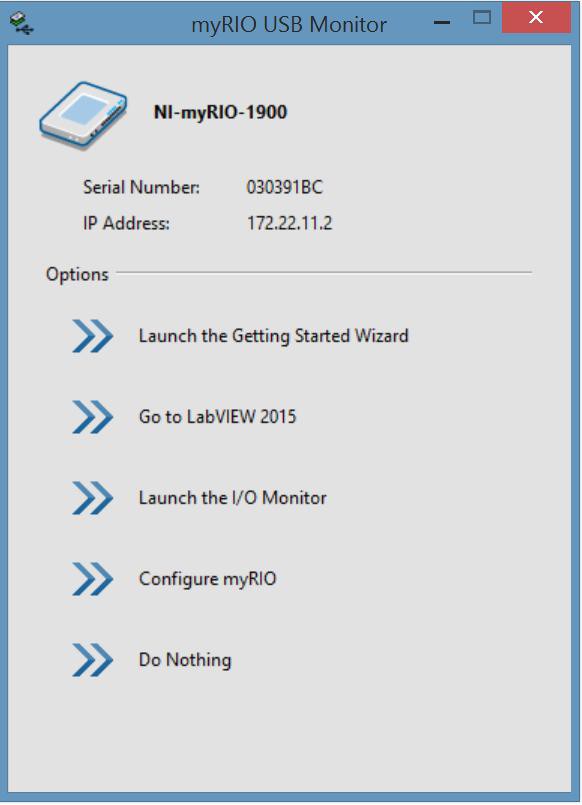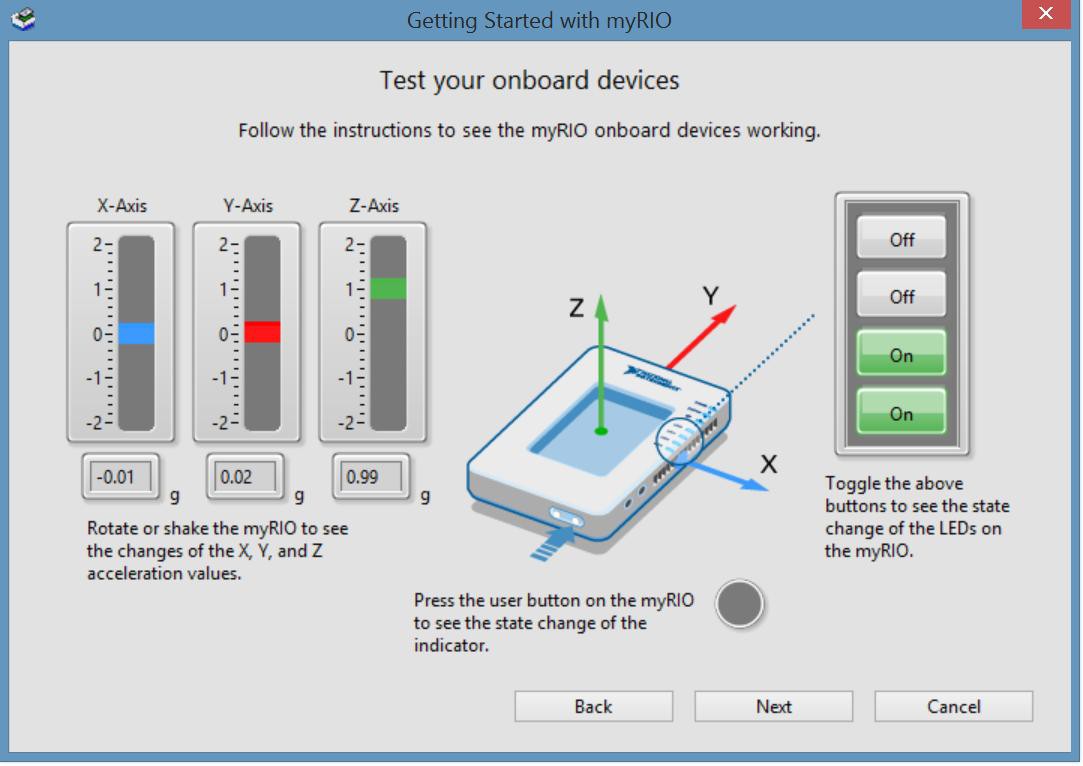 After completing the Getting Starting Wizard, you can write programs quickly using I/O-specific Express VIs directly from the LabVIEW pallette.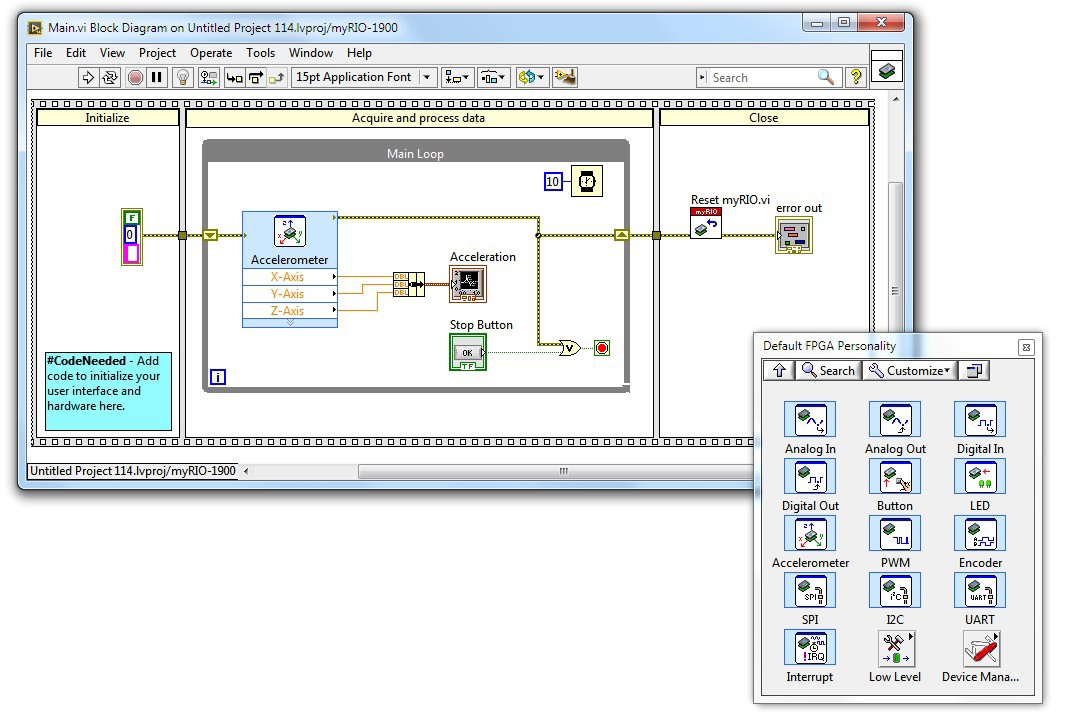 When you are ready to graduate to the next level of programming, click the "View Code" tab on any Express VI to see the underlying code.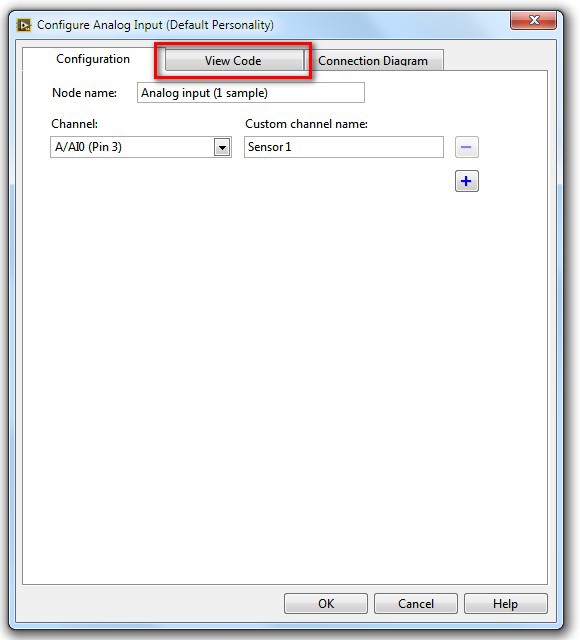 Additionally, you can click the Connection Diagram tab to help you wire to the I/O type you have chosen on the myRIO.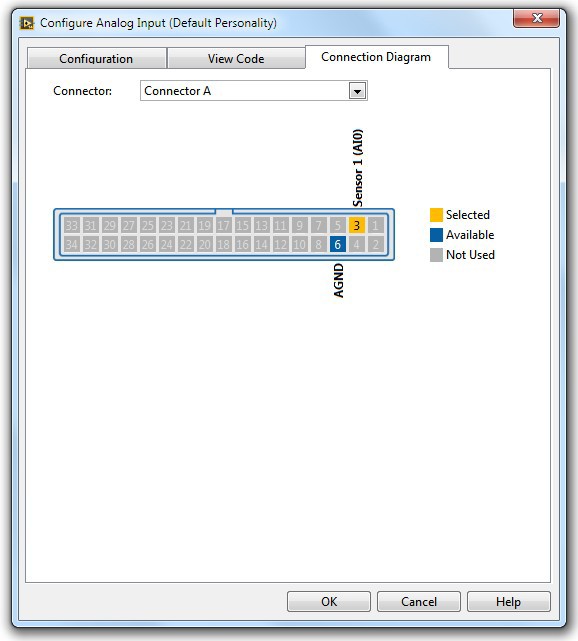 You can program with NI myRIO Low Level VIs to learn more about the open, read/write, close architecture, which is common to LabVIEW programming.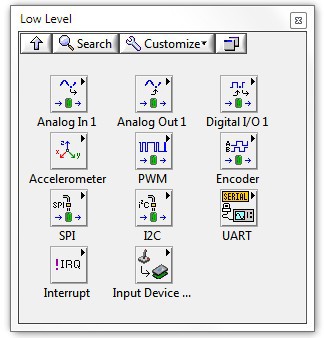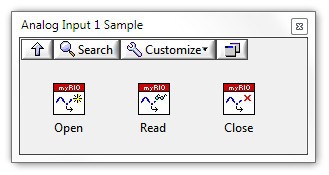 To customize the FPGA of NI myRIO, you must use the LabVIEW FPGA Module. This gives you the ability to view the NI myRIO FPGA shipping personality as well as make customizations to the FPGA.