National Instruments has combined hardware and software tools to provide an industry-leading platform for power electronics and electric motor real-time test. The NI Electric Motor Simulation Toolkit contains models of electrical machines and inverters for control engineers to quickly set up test systems that tie into the greater ecosystem of NI tools for real-time test.
NI Electric Motor Simulation Toolkit
The NI Electric Motor Simulation Toolkit provides the modeling elements to develop both desktop and HIL simulations of electric motor systems. The toolkit adds a LabVIEW project template for electric motor simulation, control, and HIL simulation. The toolkit also includes VeriStand add-ons for various motor types. You can execute the models on a host computer for software-only simulation, on NI Real-Time targets for traditional HIL simulation, or on NI FPGA targets for high-speed HIL simulation.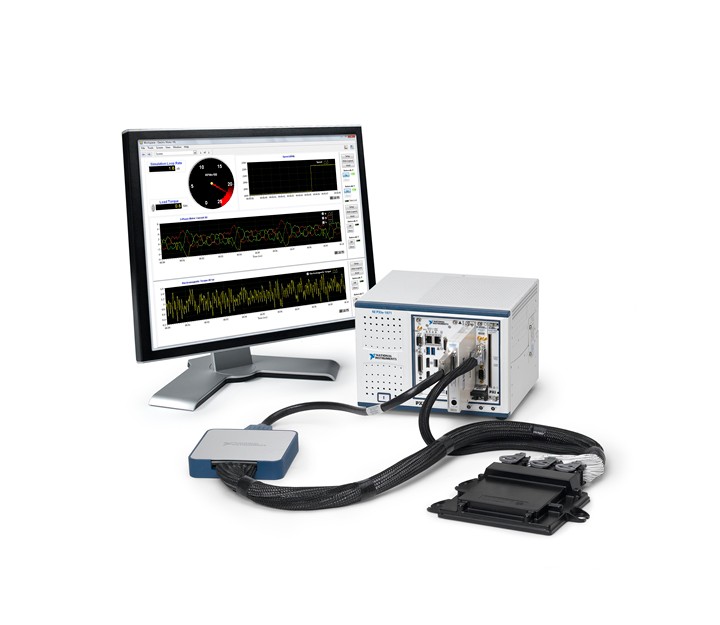 Figure 4. A typical hardware and software combination for an electric motor ECU HIL test
The toolkit contains models of Switched Reluctance (SR) and Permanent Magnet Synchronous Machine (PMSM) motor types in a simple linear approximation or in a high-fidelity representation that integrates with JSOL's JMAG-RT models. The interface with the finite-element analysis (FEA) based JMAG-RT models provides the ability to accurately simulate highly non-linear behavior, such as cogging torque and magnetic saturation.
Following are the supported motor types:
Permanent Magnet Synchronous Machine (PMSM)

Constant parameter model
JMAG-RT FEA-based model

Switched Reluctance Motors (SRM)

Linear model
JMAG-RT FEA-based model
Download and evaluate the NI Electric Motor Simulation Toolkit
Partnership with JSOL Corporation for HIL Using JMAG-RT Models
National Instruments has partnered with JSOL Corporation to use its FEA tools, JMAG, and JMAG-RT, to generate high-fidelity models that you can use with NI LabVIEW system design software and NI VeriStand software for configuring real-time testing applications. With this partnership, NI is addressing key requirements for electric motor testing and simulation. Now you can run FEA-based motor models with microsecond timing by using LabVIEW FPGA and NI RIO FPGA-based hardware. The models use FEA generated lookup table to parameterize the models in real time based on the current state of the motor. This combination of linear math and non-linear lookup table provides a very fast and accurate simulation.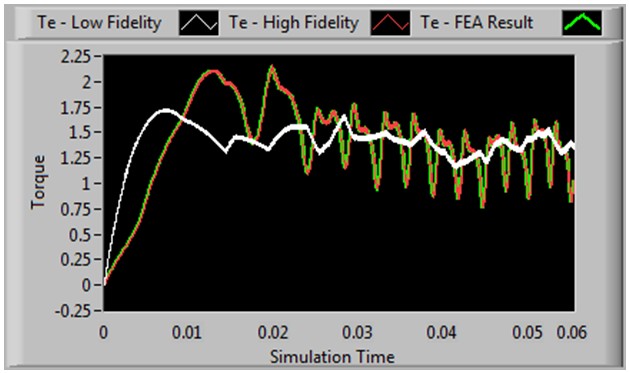 Figure 5. Torque calculations obtained with models in NI Electric Motor Simulation Toolkit
Download and try JMAG-Express, a free configuration-based modeling tool for generating high-fidelity models
NI Veristand
NI VeriStand is a configuration-based software environment for creating real-time testing applications. It helps you perform real-time target-to-host communication, data logging, stimulus generation, and alarm detection and response. NI VeriStand also transits quickly from simulation-only testing to HIL testing, which helps you reuse test components, such as test profiles, alarms, procedures, and analysis routines. You can remap parameters from models to hardware channels to facilitate real-world I/O. This transition saves you time when performing regression testing and helps you automate tests using test executive software such as NI TestStand.
NI VeriStand features an open framework that you can use to create application-specific functionality through real-time plug-ins. This provides maximum flexibility in your test system. The NI Electric Motor Simulation Toolkit adds motor modeling features to the configuration-based environment so that engineers can perform desktop and real-time simulation and test on a traditional real-time hardware platform, and high-speed simulation on an FPGA.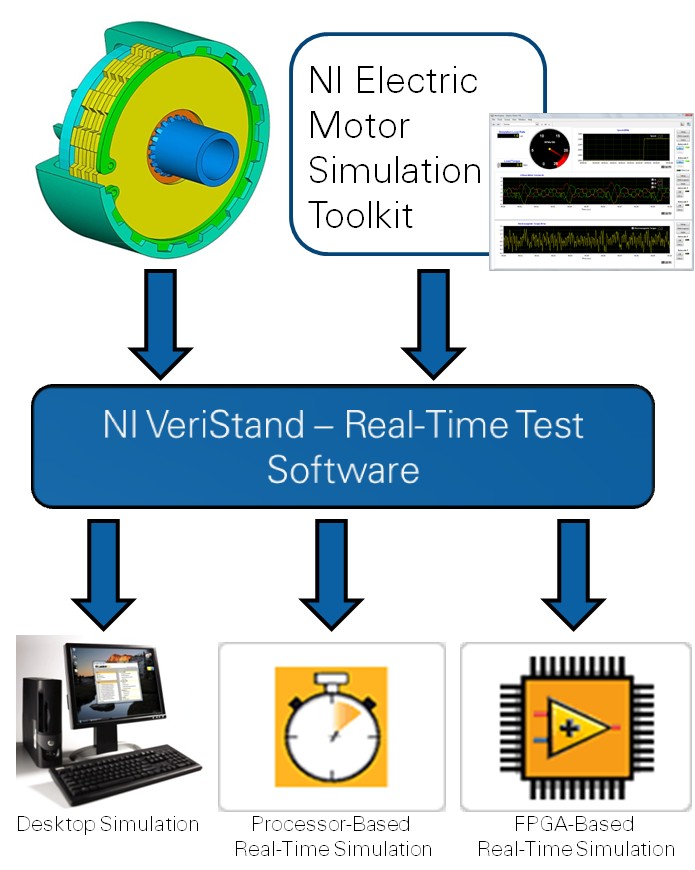 Figure 6. Use NI VeriStand to deploy models from different environments across a variety of simulation targets
LabVIEW FPGA
FPGAs are reprogrammable silicon chips. In contrast to processors that you find in your PC, programming on an FPGA rewires the chip itself to implement your functionality rather than run a software application. Ross Freeman, the cofounder of Xilinx, invented the first FPGA in 1985. NI partners with Xilinx to offer their cutting-edge FPGA technology in a variety of hardware platforms and uses LabVIEW FPGA to do graphical programming and floating-point math.