Thousands of engineers and scientists rely on LabVIEW for a variety of applications such as verification, validation, and production test. Regardless of the application, all users must manipulate data and measurements to gain insights into their application and make decisions.

LabVIEW plays a key role in virtual instrumentation, which combines productive software, modular measurement hardware, and commercial technologies such as a PC or PXI controllers. Engineers and scientists acquire real-world measurement data and then analyze the data to convey useful information. Most software packages are either general-purpose programming languages, which don't contain any engineering specific functions, or are dedicated turnkey solutions that perform a single task (that is, acquisition). Few address all the requirements of an engineering and scientific measurement system, which fundamentally should include analysis. LabVIEW provides a completely integrated solution, so you can simultaneously acquire and analyze data in a single environment.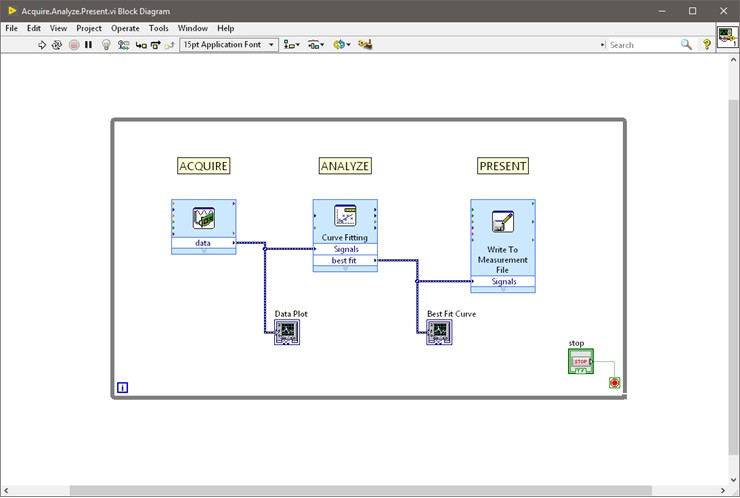 Figure 1: LabVIEW enables you to acquire, analyze, and view data in a single environment. 


Evaluate LabVIEW to Validate or Verify Electronic Designs



Evaluate LabVIEW to Develop Production Test Systems