LabVIEW is an integral part of virtual instrumentation because it provides an easy-to-use application development environment designed specifically with the needs of engineers and scientists in mind. LabVIEW offers powerful features that make is easy to connect to a wide variety of hardware and other software.

Graphical Programming
One of the most powerful features that LabVIEW offers engineers and scientists is its graphical programming environment. With LabVIEW, you can design custom virtual instruments by creating a graphical user interface on the computer screen through which you
Operate the instrumentation program
Control selected hardware
Analyze acquired data
Display results
You can customize front panels with knobs, buttons, dials, and graphs to emulate control panels of traditional instruments, create custom test panels, or visually represent the control and operation of processes. The similarity between standard flow charts and graphical programs shortens the learning curve associated with traditional, text-based languages.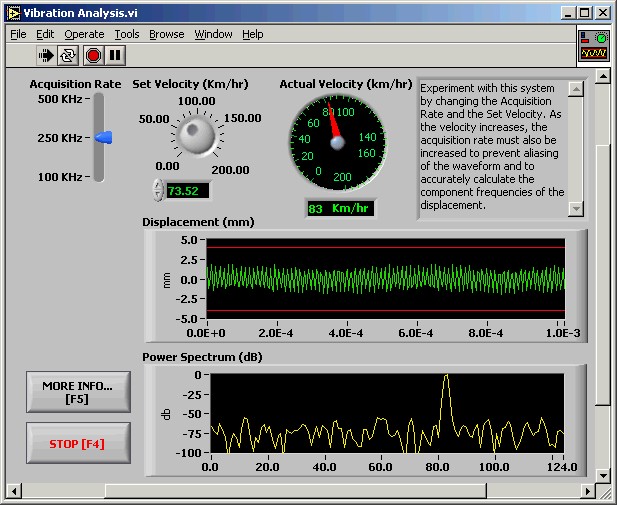 Figure 1. LabVIEW Virtual Instrument Front Panel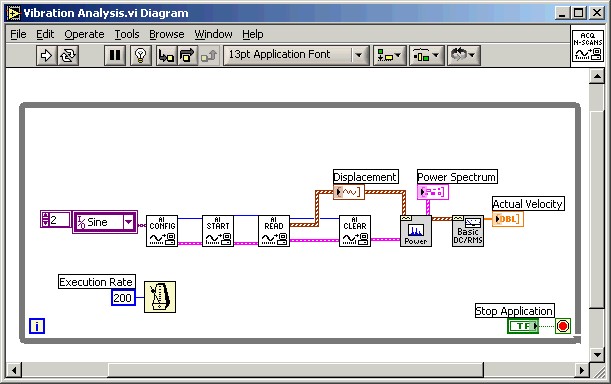 Figure 2. LabVIEW Virtual Instrument Block Diagram

You determine the behavior of the virtual instruments by connecting icons together to create block diagrams, which are natural design notations for scientists and engineers. With graphical programming, you can develop systems more rapidly than with conventional programming languages, while retaining the power and flexibility needed to create a variety of applications.

Connectivity and Instrument Control
Virtual instrumentation software productivity comes about because the software includes built-in knowledge of hardware integration. Designed to create test, measurement, and control systems, virtual instrumentation software includes extensive functionality for I/O of almost any kind.

LabVIEW has ready-to-use libraries for integrating stand-alone instruments, data acquisition devices, motion control and vision products, GPIB/IEEE 488 and serial/RS-232 devices, and PLCs, among others, to build a complete measurement and automation solution. LabVIEW also incorporates major instrumentation standards such as VISA, an interoperable standard for GPIB, serial, and VXI instrumentation; PXI and software and hardware based on the PXI Systems Alliance CompactPCI standard; IVI interchangeable virtual instrument drivers; and VXIplug&play, a driver standard for VXI instruments.

Open Environment
Although LabVIEW provides the tools required for most applications, LabVIEW also is an open development environment. Standardization of software relies greatly on the ability of the package you select to work well with other software, measurement and control hardware, and open standards, which define interoperability between multiple vendors. By selecting software that meets these criteria, you ensure that the company and applications take advantage of the products offered by several suppliers. In addition, conforming to open commercial standards reduces overall system cost.

A large number of third-party hardware and software vendors develop and maintain hundreds of LabVIEW libraries and instrument drivers to help you easily use their products with LabVIEW. However, this is not the only way to provide connectivity to LabVIEW-based applications. LabVIEW offers simple ways to incorporate ActiveX software, dynamic link libraries (DLLs), and shared libraries from other tools. In addition, you can share LabVIEW code as a DLL, built executable, or using ActiveX.

LabVIEW also offers a full range of options for communications and data standards, such as TCP/IP, OPC, SQL database connectivity, and XML data formats.

Reduces Cost and Preserves Investment
Because you can use a single computer equipped with LabVIEW for countless applications and purposes, it is a versatile product. It is not only versatile but also extremely cost-effective. Virtual instrumentation with LabVIEW proves to be economical, not only in the reduced development costs but also in its preservation of capital investment over a long period of time. As your needs change, you can modify systems easily without the need to buy new equipment. You can create complete instrumentation libraries for less than the cost of a single traditional, commercial instrument.

Multiple Platforms
The majority of computer systems use some variation of the Microsoft Windows operating system. Nevertheless, other options offer clear advantages for certain types of applications. Real-time and embedded development continues to grow rapidly in most industries, as computing power is packaged into smaller and more specialized packages. Minimizing losses resulting from changing to new platforms is important and choosing the right software for this purpose is a key factor.

LabVIEW minimizes this concern, because it runs on Windows 2000, NT, XP, Me, 98, 95, and NT embedded, as well as Mac OS, Sun Solaris, and Linux. LabVIEW also compiles code to run on the VenturCom ETS real-time operating system through the LabVIEW Real-Time Module. Given the importance of legacy systems, National Instruments continues to make available older versions of LabVIEW for Windows, Mac OS, and Sun operating systems. LabVIEW is platform independent; virtual instruments that you write in one platform can transparently be ported to any other LabVIEW platform by simply opening the virtual instrument.

Because LabVIEW applications are portable across platforms, you can be assured that your work today will be applicable in the future. As new computer technologies emerge, you can easily migrate your applications to new platforms and operating systems. In addition, because you can create platform-independent virtual instruments by porting applications between platforms, you save development time and other inconveniences related to platform portability.

Distributed Development
You can easily develop distributed applications with LabVIEW, even across different platforms. With easy-to-use server tools, you can offload processor-intensive routines to other machines for faster execution, or create remote monitoring and control applications. Powerful server technology can simplify the task of developing large, multicomputer applications. In addition, LabVIEW includes standard networking technologies such as TCP/IP, and incorporates robust publish and subscribe protocols.

Analysis Capabilities
Virtual instrumentation software requires comprehensive analysis and signal processing tools, because the application does not just stop when the data is collected. High-speed measurement applications in machine monitoring and control systems usually require order analysis for accurate vibration data. Closed-loop, embedded control systems might need point-by-point averaging for control algorithms to maintain stability. In addition to the advanced analysis libraries already included in LabVIEW, National Instruments provides add-on software such as the LabVIEW Signal Processing Toolset, the LabVIEW Sound and Vibration Toolkit, and the LabVIEW Order Analysis Toolkit to complement analysis offerings.

Visualization Capabilities
LabVIEW includes a wide array of built-in visualization tools to present data on the user interface of the virtual instrument -- for charting and graphing as well as 2D and 3D visualization. You can instantly reconfigure attributes of the data presentation, such as colors, font size, graph types, and more, as well as dynamically rotate, zoom, and pan these graphs with the mouse. Rather than programming graphics and all custom attributes from scratch, you can simply drag-and-drop these objects onto the instrument front panels.

Flexibility and Scalability -- Key Advantages
Engineers and scientists have needs and requirements that can change rapidly. They also need to have maintainable, extensible solutions that can used for a long time. By creating virtual instruments based on powerful development software such as LabVIEW, you inherently design an open framework that seamlessly integrates software and hardware. This ensures that your applications not only work well today but that you can easily integrate new technologies in the future as they become available, or extend your solutions beyond the original scope, as new requirements are identified. Moreover, every application has its own unique requirements that require a broad range of solutions.