Leakage current is the total amount of error current flowing through a switching circuit to a location other than its output. Some of the main factors that contribute towards leakage current include:

a. Signal voltage level
b. Currents from parasitic elements in a circuit
c. Current radiated by components in close proximity to switching circuit (for example, a neighboring switch channel, high voltage sources, fluorescent lighting, and so on)

One of the many factors that contribute towards leakage current is the voltage level of the signal. A 1000V signal will bring about a much higher leakage current than a 1 V signal. This is because in most switching circuits, there is generally some resistance between the relay leads and ground. Factors that contribute to this resistance include the inherent resistance of the PCB in the switch module, component packaging, and dust particles that may have settled on the surface of the module PCB. Even though this resistance is usually very large (GΩ range) a small amount of current flows through it. The current that is lost while flowing through the resistor is a subset of leakage current. The amount of leakage current depends on the voltage level of the signal. For example let us consider the leakage current produced when routing two different signals through the circuit shown in Figure 2. The first signal has a voltage level of 1000 V while the second has a voltage level of 1 V. In the circuit shown below, VS is the voltage level of the signal, iL is the leakage current produced by VS and R, where R is the resistance between the relay and ground.

Figure 2. Dependence of Leakage Current on Voltage Level of Signal
In addition to signal levels, hidden parasitic elements that form part of a switching circuit also contribute significantly to the net leakage current in a switching system. The circuit in Figure 3 highlights some of the many unwanted elements that may reside in a real world switching system. CG is the parasitic capacitance between the relay lead and ground. Every time this capacitor discharges, a leakage current flows through the circuit. RS is the leakage resistance across the contacts of a relay caused due to PCB resistance, conductance of air, pollution and several other factors. This resistance which is usually in the GΩ range provides a path for error current to flow through the switch even when it is open.

Another source for leakage current is the effect of sources outside the switching circuit. Factors such as pollution, dust, resistance of air, and PCB resistance, provide a path for current from sources such as fluorescent lighting, high voltage sources, and the a neighboring channel on a switch module to leak in to the switching circuit. Figure 3 displays how current leakage takes place from one channel to another in a switch module via resistor Rsurface. Factors that contribute to Rsurface are resistance of PCB in the switch module, resistance in air, and dust particles on the PCB surface.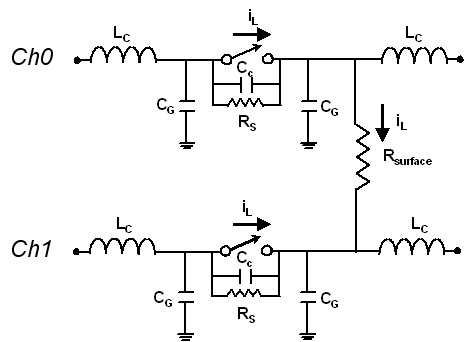 Figure 3: Leakage Current Caused by Neighboring Switch Channel
There are ways to avoid leakage current. Since leakage current is caused by parasitic elements that exist in a circuit, it is important to make sure that the circuit measuring low-current signals is placed in a humidity and pollution controlled environment. Humid air is a better conductor of electricity and thus has a lower resistance value than dry air. Additionally, isolation between different components of a circuit can help increase the resistance between them and thus reduce leakage currents. Lastly, using shorter cable lengths can help reduce leakage currents by reducing net inductance and impedance in the circuit.