The purpose of establishing a circuit or system grounding in facilities is to:
Limit excessive voltage from line surges, crossovers with higher voltage lines, and lightning and/or
Keep noncurrent-carrying enclosures and cable shields at a common potential.
This document employs the second purpose—to improve EMC performance.
Examples of a typical electrical service are shown in Figure 1. The service connects to the facility wiring at the service point. Connection is made to a meter, then the service equipment.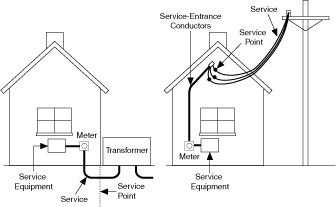 Figure 1. Example Electrical Services
The grounding rod and any other grounding electrodes for a particular facility, shown in Figure 2, are bonded together to form the grounding electrode system. This grounding electrode system is at earth-ground potential and is the central ground for all electrical equipment and AC power within any facility. The grounding electrode system is connected to the neutral terminal bar in the service panel, or other service equipment, using the grounding electrode conductor. The neutral terminal bar is used as the reference for the mains neutral (white) conductor, the safety ground (green) conductor, and the equipment grounding conductor(s).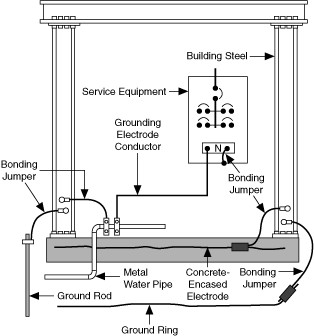 Figure 2. Example Grounding Electrode System