Identify the Root Cause of Untrustworthy Test Data
To highlight the problem of accurately and reliably measuring adherence to specifications every time, let's learn the story of a large electrical machinery manufacturer. Their functional test group perform end-of-line tests on enclosed electrical control units. The PCBAs were manufactured at a different plant and shipped in for final assembly. When tested 10 times, the same device could pass six and fail four. Other teams questioned the test-data validity, which soon escalated and brought unwanted attention on test from higher in the company. To restore confidence in test quality, the engineers had to troubleshoot—fast.
Measurement error such as this can stem from anywhere along the signal path. Noise introduced in fixture wiring or a badly design routing board within the fixture are hard to tie down without complete disassembly. Then, you have to consider your switching architecture, your mass interconnect, your cabling thermal conditions (thermocouple effect), and the list goes on. But for this example, let's think through two common causes: Measurement accuracy and software bugs.
Measurement accuracy
Despite the technology existing to solve this (in most cases) errors still abound. This often due to misidentifying instrument specifications due to confusing documentation or over compromising due to budget constraints. For example, two similar looking 16-bit ADC voltage input cards can have significantly different absolute accuracy. New-to-market low-cost data acquisition options, with their varying spec-sheet detail, represent a risk for unsuspecting manufacturers who may start seeing false positives. Two best practices can help:

Team-up purchasing and technical functions to discuss choices, rather than relying on emails or documents in which important details can be missed.
Partner with an established instrument vendor with a track record in quality, analog, front-end design and well-published specifications detailing how accuracy is calculated.
Timing accuracy is often overlooked. Triggering and synchronizing aligns DUT stimulus, response, and measurement. Without accuracy here, you never can be confident in the relationship between cause and effect. Converging as many instruments as possible into a form factor such as PXI, which shares timing signals across a chassis backplane, rather than through external wires, can reduce timing errors.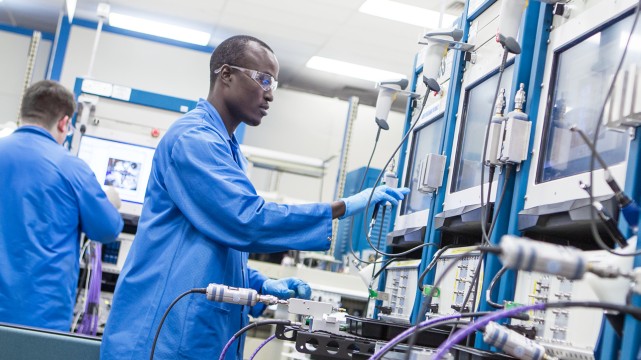 Figure 2. Timing accuracy can be addressed using instrumentation connected over a chassis backplane.  
Software Bugs
Often, an error exists in the software analysis—not the physical signal. The path to error-free code is paved with investment in proficiency, standard practice, and extensive testing, while the most common routes to software issues are haste, ill-education, and lack of reuse. Reuse or standardization is the biggest contributor to quality, as the increased ROI allows for greater time investment into each piece of code.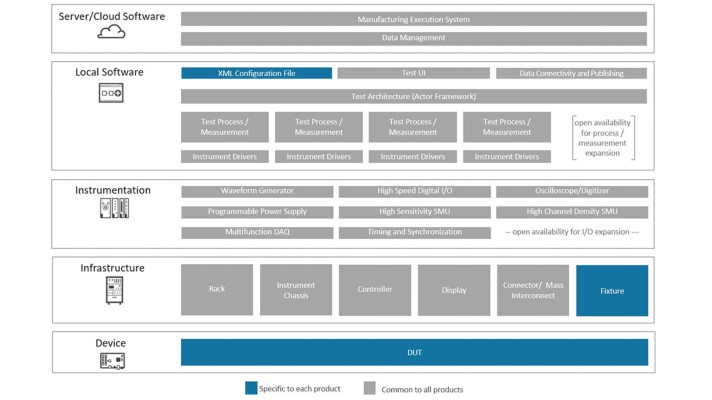 Figure 3: Solution diagram highlighting that only a new XML configuration file and DUT fixturing must be developed for new product designs. 
Neil Evans, Test Manager at Philips, champions a loosely coupled, modular architecture when discussing the work of his team:

A software architecture with minimal dependencies between code modules was developed, meaning that each function can operate in the same fashion independent of the context within which it is being run. This allows for significant code reuse of well-written, verified code, which improves time-to-market, code quality, and the number of regulatory recertifications.

-Neil Evans, Senior Manager, Philips, USA
Read this story of standardization success within production test at Philips Ultrasound.