With next-cycle control, certain combustion conditions (such as CA50) can be targeted and reliably controlled between every cycle of the engine. This is especially advantageous for research engines that use various ignition strategies because combustion can vary widely between two cycles if left uncontrolled. For example, in an HCCI engine, if one cycle burns hot, the next cycle could potentially burn sooner and hotter due to the latent heat from the previous cycle. If engine inputs are not immediately adjusted, each successive cycle burns earlier and hotter than the previous, eventually leading to engine knock and shutdown. This behavior is a common pitfall of many of the emerging low-temperature combustion strategies. Next-cycle control can eliminate this unwanted phenomenon by acquiring the pressure data and performing calculations quickly enough to adjust fuel injection, valve actuation, or other parameters for the next cycle based on the previous cycle's measurements. Desired combustion conditions such as CA50 can be continuously attained on a research engine throughout its RPM range by employing next-cycle control. A combined research team of engineers from the NI Powertrain Controls Group and Argonne National Laboratory have proven next-cycle control's functionality on a GM 1.9 L diesel engine. Figures 2 and 3 show the location in CAD of the amount of fuel burned inside a cylinder by mass with open-loop control and next-cycle control, respectively. CA50 is kept on target under all EGR conditions using next-cycle control (also see Table 1). Not only is 50 percent burn location kept on target, it is kept to the same target on all cylinders.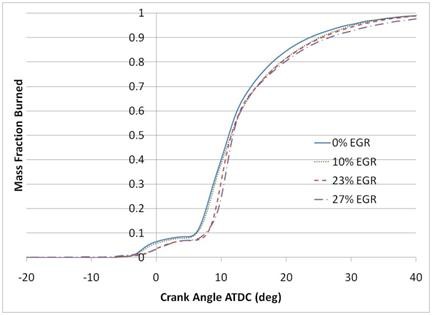 Figure 2. Mass Fraction Burned With Open-Loop Control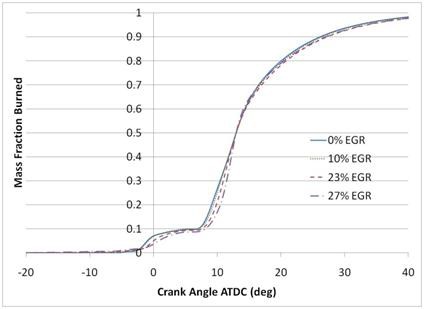 Figure 3. Mass Fraction Burned With Next-Cycle Control
| | | |
| --- | --- | --- |
|   | Open Loop | Next-Cycle |
| 0% EGR | 11.2 | 13.0 |
| 10% EGR | 11.3 | 13.0 |
| 23% EGR | 11.6 | 13.0 |
| 27% EGR | 11.9 | 13.0 |
Table 1. 50 Percent Burn Duration Location (CAD ATDC)
Many low-temperature, free piston, and other internal combustion engines are very sensitive to changes in temperature, pressure, and air flow. Any slight adjustment to these parameters can greatly influence the combustion event in the cylinder. Because next-cycle control does not rely on a preset calibration table for fuel and spark timing decisions, a researcher has the ability to adjust and observe certain parameters without having to worry about recalibrating a fuel map. For example, if a researcher wants to run an engine with CA50 occurring at 13.0 CAD, he has the freedom to adjust EGR and throttle position without having to worry about sudden engine shutdown or knock due to calibration limits. While precisely maintaining CA50, that researcher can sample exhaust O2 data and use that data in a proportional integral derivative (PID) loop to adjust fuel injection for optimal engine emissions without having previously created a lookup table for all possible operating conditions. This kind of flexibility is extremely valuable in research engines where the ability to finely tune and observe numerous variables without recalibration greatly increases research efficiency. With next-cycle control, researchers can spend more time studying combustion phenomena instead of creating calibration tables.