The internal components of an oscilloscope can be narrowed down to a few key areas. The most important is the data converter technology that samples at a certain frequency and with a specific resolution to digitize the signal. The results of this measurement are useless if this core element isn't accurate. In front of the converter, you need signal conditioning to optimize the capabilities of the converter. This gives you the ability to amplify, attenuate, filter, or couple the signal so you get the best possible measurements. After you have taken the measurement, you are required to move data from the converter into some form of memory to be processed or displayed.
 
These key areas define the value of an oscilloscope. The remaining components within a traditional box oscilloscope are designed to either make the box function as a stand-alone device (processor, screen, power supply, OS, and so on) or give you the ability to control it (buttons, knobs, on/off switch, and so on). When the oscilloscope is the only instrument on your bench top and you intend to interact with it manually, then you're dealing with the perfect combination of technology.
 
But if you have even two oscilloscopes, you have redundancy. You most likely don't need two processors, two screens, and two power supplies to accomplish your task. Why take up all that space for no reason? This redundancy grows quickly when creating a rack–and-stack system. When evaluating this use case, there is minimal manual interaction with a running production test system, so don't waste rack height with a display that isn't being used.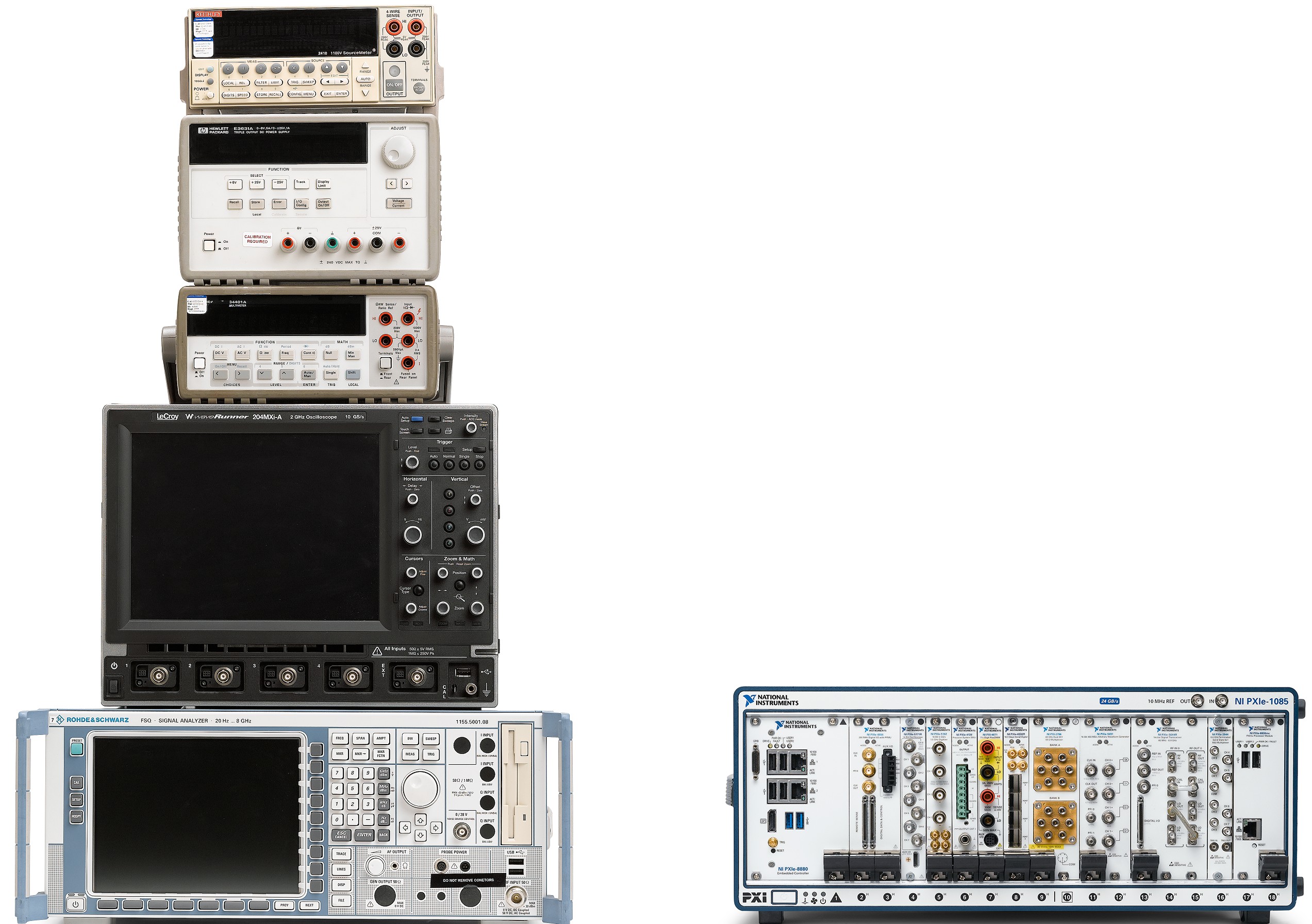 Figure 2. Side-by-side comparison of a stack of five traditional, box instruments (left) and a PXI-based system with multiple instruments (right).
Modular oscilloscopes take the key areas for an oscilloscope (analog-to-digital converter (ADC), front-end conditioning, and memory/data interface) and put them into a card-modular format. To minimize size, you use shared PC technology to give you all the other elements of the box oscilloscope with room to add multiple modular oscilloscopes to adapt to your specific application needs or other types of instruments without redundancy, resulting in overall saved space.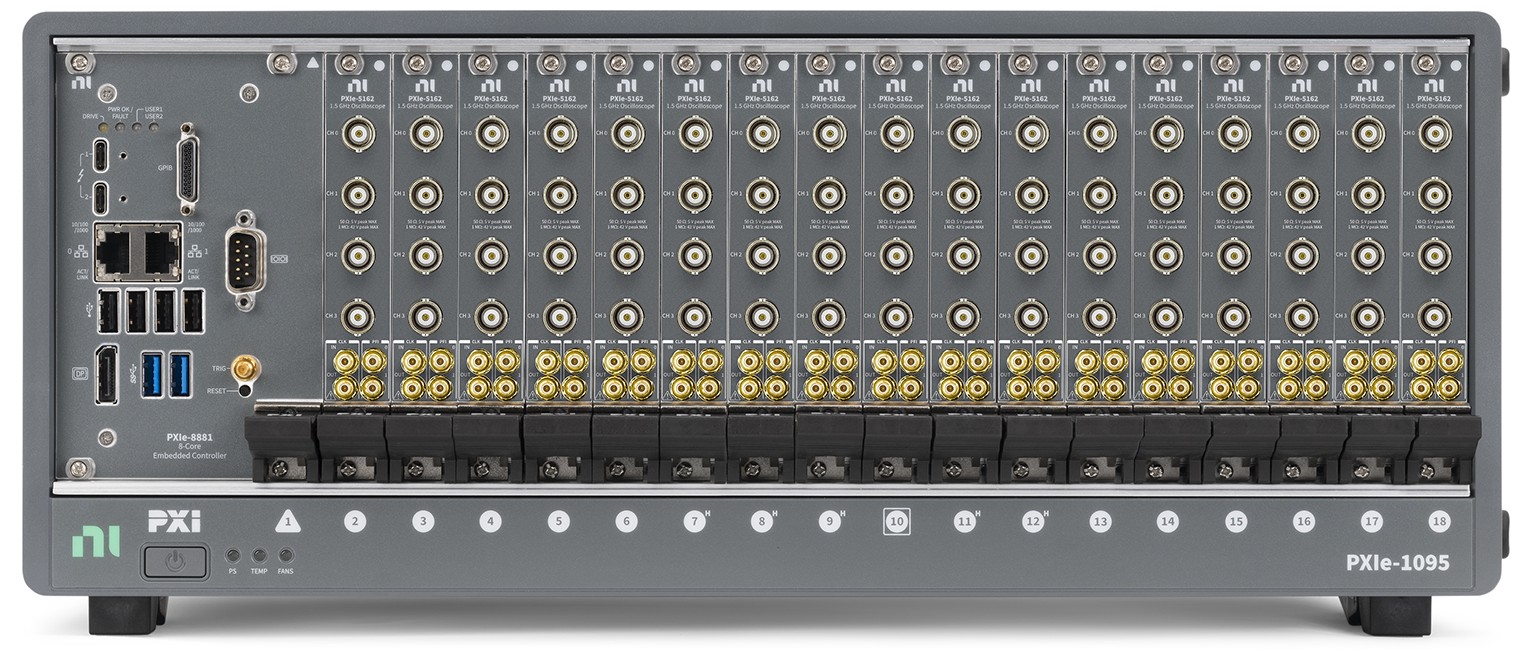 Figure 3. A 68-channel PXI-based oscilloscope system uses a single processor and power supply.