LabVIEW has both general and industry-specific peripheral communications libraries for Ethernet and serial-based communications. With native support for common industrial protocols such as CAN, PROFINET, OPC UA, and EtherCAT, LabVIEW can connect to a variety of devices, equipment, and infrastructure. If you have a brownfield application that requires support for many protocols, LabVIEW can act as a gateway translating between any of the nearly 20 supported protocols, including industry-specific protocols such as DNP3 and FlexRay.
With access in LabVIEW to program an FPGA, you can even efficiently build custom communication protocols for legacy or proprietary communication needs. The LabVIEW FPGA Module includes digital bus protocol code examples as starting points such as serial, I2C, and SPI to build on top of as well as FPGA IP core for high-speed serial protocols such as Xilinx Aurora, Serial RapidIO, JESD204B, and 10 Gigabit Ethernet.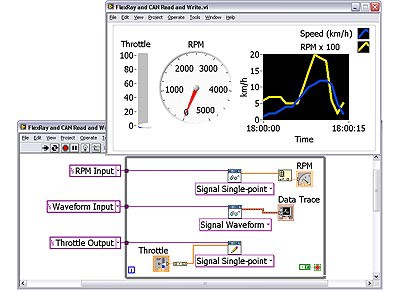 Figure 4. Communicate with DUTs and other system components using standard protocol support in LabVIEW, like the NI-XNET instrument driver.