Signal and Systems

The topic of wireless communications is insurmountable without a solid foundation in the mathematics of signals and systems. Using NI ELVIS and the Emona SIGEx add on board students can bring the mathematics to life with real world signals. Completed lab manuals explore linear and non-linear systems, convolution, correlation and matched filters, the Fourier series, Laplace and Z transforms and more.
Analogue and Digital Telecommunications

The Emona DATEx, another add-on board for NI ELVIS, allows students to experiment with the fundamentals of radio hardware design. Comprising of fundamental building blocks such as signal generators, mixers, encoders and filters, the Emona DATEx can be recombined to complete the hardware design of many common types of analogue and digital radio transceivers. This modular format allows students to manipulate each subsystem within the radio design and gain understanding of how each subsystem parameter effects the behavior of the overall system.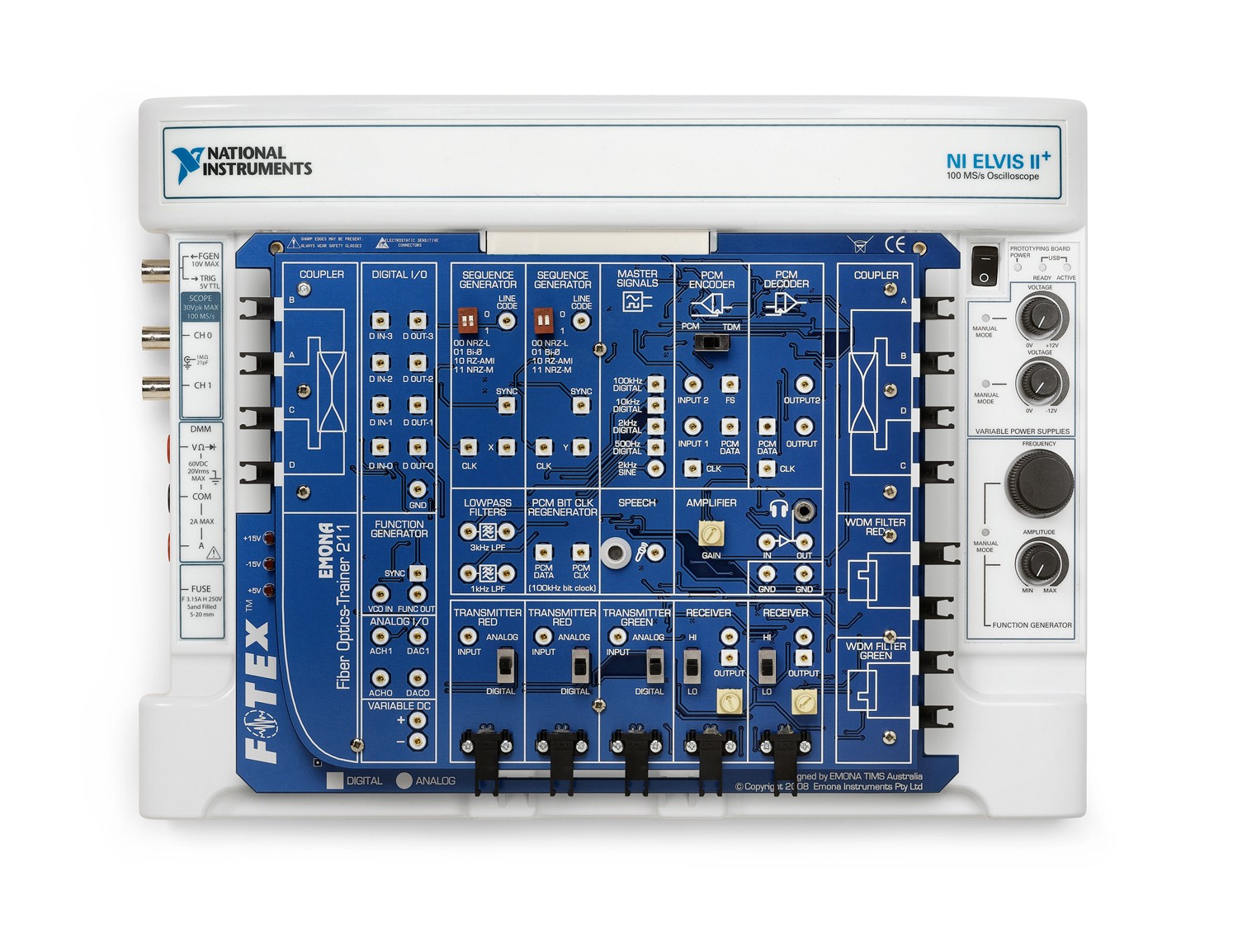 Fibre Optic Communications

Emona FOTEx adds the ability to teach fibre optic telecommunications to the NI ELVIS ecosystem. Take an in depth look at how Nyquist's Theorem holds up in Pulse Code Modulation, how to perform bit-clock regeneration, what kinds of losses occur in optical systems, and how optical systems make use of Wave Division Multiplexing.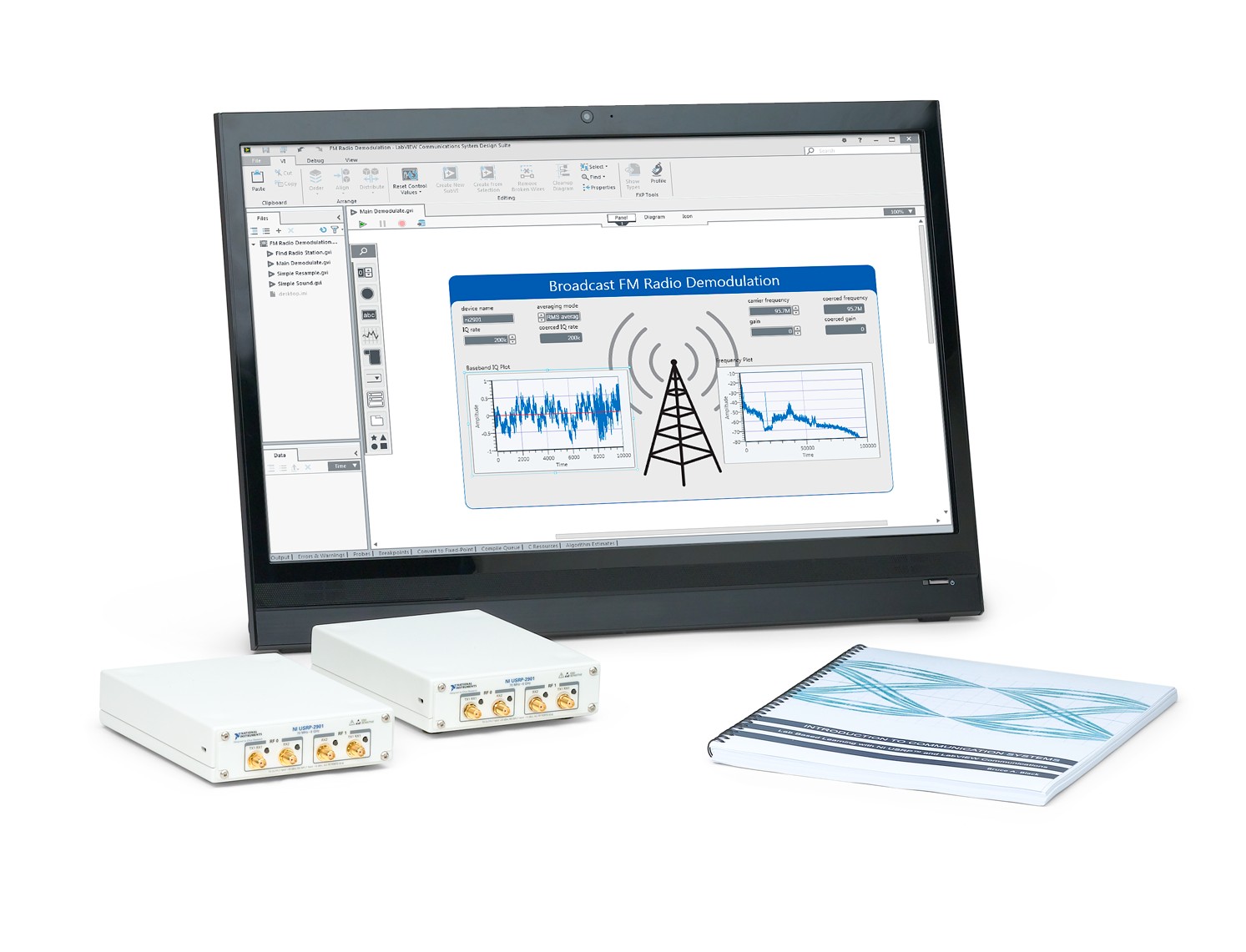 Introduction to Wireless Communications Systems

Featuring two NI USRP (Universal Software Radio Peripheral) Software Defined Radios and ready to run course materials, the Introduction to Communications Teaching Bundle is a complete solution for early undergraduate communication courses. The course materials, available online, explore the algorithm design and mathematical signal processing of common analogue and digital modulation schemes.


Advanced Digital Wireless Communications

Challenge students to overcome real world effects facing modern communications systems such as Synchronization, Carrier Frequency Offset and Adaptive Equalization. Students create a full OFDM downlink system relevant to any modern Wi-Fi or LTE implementation.
Authored by Professor Robert Heath and featuring two NI USRP (Universal Software Radio Peripheral) Software Defined Radios with turn-key course materials, the Digital Communications Teaching Bundle is a complete solution for more advanced undergraduate or postgraduate classes in wireless communications.

Engineering in Action

To see these concepts in action, head to the engaging engineering video series for demonstrations of USRP working in conjunction with LabVIEW Communications.