Though all of the LTC engine strategies listed above differ in their combinations of fuel and injection timing, they share some common attributes. First, they all demand real-time data acquisition and processing of in-cylinder events so that engine parameters can be tuned to achieve desired results. Many LTC engines accomplish this with cylinder pressure sensors that accurately provide detailed data on combustion phasing, peak pressures, temperature, and so on. Second, they all have precise control over fuel delivery to the cylinder. Some use multipulse injection systems. Some combine PFI and DI. Third, they all maintain some control over combustion temperature and phasing by either trapping exhaust gas from a previous cycle or by introducing exhaust gas back into the cylinder via an external path EGR. Finally, some LTC variants may use spark plugs to assist with the onset of ignition especially under high load.
Many aftermarket engine control units (ECUs) do not offer the power electronics, data acquisition capabilities, or processing speed necessary to control all of the actuators and systems on an LTC engine. Many researchers use multiple ECUs from different manufacturers with fixed personalities to control a single engine. Combustion analysis and engine control typically happen on two separate systems, each with its own software package. As such, development time can be high and software configuration can be tedious. Using commercial off-the-shelf (COTS) products from National Instruments, a single system can be built that performs combustion analysis and executes real-time control over each of the subsystems required for an LTC engine to run. Below is an explanation of how National Instruments products interface with each of these engine subsystems.
Real-Time In-Cylinder Pressure Analysis
Pressure sensors inside a cylinder provide the data necessary for precise analysis of combustion phasing as well as the insight needed on adverse combustion conditions like knock and misfire. Using cylinder pressure data, calculations can be performed that determine peak pressure and location in crank angle degrees (CAD), maximum rate of pressure rise and location in CAD, indicated mean effective pressure (IMEP), net MEP, pumping MEP, heat release rate, fuel mass fraction burned (MFB) percentages, and the location of the 50 percent burn point (CA50).
Figure 3. A Common Cylinder Pressure Sensor
MFB calculations are especially interesting in LTC engines because they communicate combustion phasing information—a phenomenon that is not easily controlled in an engine with a complex air/fuel/EGR mixture and possible indirect ignition control. To get an accurate view of combustion phasing inside the cylinder, data must be sampled and processed very quickly and with a high degree of determinism. One control approach is called next-cycle control. In this approach, data must be guaranteed to be available to the ECU's feedback control algorithms in time to be processed before initiating the next combustion event to adjust cylinder actuators for desired combustion conditions (click here for more information on next-cycle control). To ensure the deterministic calculation of pressure data, a PXI embedded controller with a real-time operating system (Figure 4) is used to run an engine synchronous processing loop at less than 1 ms. This loop gathers data from a simultaneous sampling NI S Series multifunction data acquisition device. S Series devices have up to eight analog input channels and can sample at rates up to 500 kS/s per channel, which is enough to sample cylinder pressure data at 0.1 CAD per cylinder at over 8000 rpm. High-throughput PXI embedded controllers feature multicore, multiple-gigahertz processors that are capable of streaming large amounts of cylinder pressure data and rapidly performing calculations. These deterministic calculations are passed to control loops that actuate fuel injectors, EGR valves, spark plugs, and so on for next-cycle control.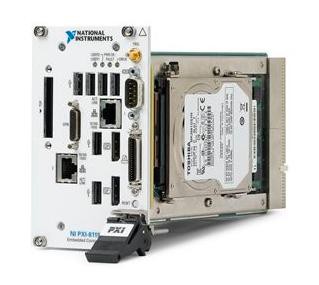 Figure 4. NI PXI-8119 RT Embedded Controller Featuring a 2.3 GHz quad-core Intel Core i7
An NI R Series field-programmable gate array (FPGA) device is used for reading cam and crankshaft encoder signals with 25 ns resolution. This data is used to phase-align the cylinder pressure data to the engine position with 0.1 CAD of precision. The R Series device is also used for instantaneous engine speed signals and processes all the fuel, spark, and other actuator commands, ensuring they are executed at the precise time required. The R Series FPGA device can also be used for same-cycle control as a combustion regime where pressure data is calculated and processed rapidly enough to influence combustion during a single event.
Fuel Delivery
LTC engines require precise and accurate control over fuel injection timing. In the case of PCCI and RCCI, multipulse fuel injections are timed such that they initiate combustion at a scheduled CAD. Slightly early injection could result in pre-ignition (knock) and slightly late injection could result in unburned fuel. NI Powertrain Control C Series Modules used with an R Series FPGA device provide the flexibility and control necessary to trigger LTC engine fuel injectors down to 0.1 CAD of resolution. The Powertrain Control C Series line includes the NI 9758 PFI driver module and the NI 9751 DI driver module. They contain all of the power electronics necessary to drive various fuel injectors, including piezoelectric injectors, and provide features such as fully customizable injection timing and adjustable peak and hold currents. The DI and PFI driver modules enable multi-injection scheduling at any crank angle. The FPGA on the R Series device enables same-cycle control of fuel injection through the DI driver module, meaning that fuel injection profiles can be adjusted in real time as combustion occurs inside the cylinder.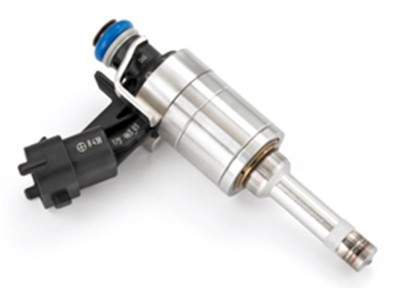 Figure 5. A Common Direct Fuel Injector
NI Engine Position Tracking (EPT) software is a set of FPGA IP packaged for use in the NI LabVIEW graphical programming environment that tracks the angular position of a wide variety of crankshaft trigger patterns within the LabVIEW FPGA environment. EPT software is designed to supervise fuel and spark output functions based on the engine position calculations done on the FPGA so that the CPU is required to respond to little or no engine synchronous events. Once initialized, EPT software, combined with any number of fuel and/or spark functions, is capable of performing its functions without demanding precious CPU processing time.
Exhaust Gas Recirculation
EGR is the process of introducing exhaust gas into the fresh air, diluting the air and fuel charge, and lowering the combustion temperature. LTC engines typically use a large amount of EGR (>20 percent) to help keep combustion temperatures low and to slow combustion. Exhaust gas is introduced into the cylinder in a variety of ways; some engines use variable valve actuation (VVA) systems on the exhaust valves to "trap" exhaust gas from a previous combustion event (sometimes referred to as "trapped residual"). Others use electronically controlled valves or throttles off the exhaust stream through low-pressure or high-pressure loops to regulate exhaust gas flow into the intake manifold (see Figure 6, courtesy of Renault).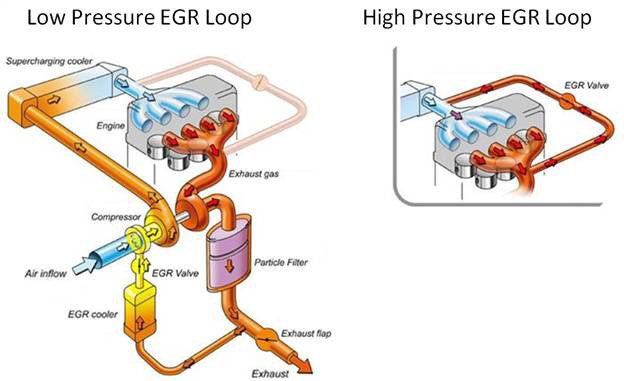 Figure 6. High-Pressure and Low-Pressure EGR Diagram, Courtesy of Renault, image found on Google
For engines that use VVA, the NI 9752 Automotive AD Combo Module measures the cam, crank, and other analog signals to determine engine position, speed, load, and/or air mass. The NI 9752 AD Combo Module offers a set of automotive-style analog and digital inputs to interface with standard automotive sensors, including 21 analog input channels, two variable reluctance sensor inputs, and two Hall effect sensor or general-purpose digital input channels. EPT software is used to track intake and exhaust valve phases, and the NI 9758 Port Fuel Injector (PFI) Driver Module , which features four channels of 0 to 100 percent duty-cycle PWM capability, is used to actuate the oil control valve on the VVA cam phaser. The PFI Driver Module is capable of phasing the exhaust valve such that it closes early, trapping residual exhaust gases in the cylinder to foul the next intake charge.
Figure 7. The NI 9758 PFI Driver Module has four 0 to 100 percent duty-cycle PWM channels and four low or high impedance PFI driver channels.
Low- and high-pressure loops incorporate either a traditional throttle or an electronically controlled valve to apportion exhaust gas into the intake. The NI 9752 Automotive AD Combo Module is used to measure pressure and/or temperature at various points throughout the loop. For throttled engines, the NI 9759 Electronic Throttle Driver Module has two H bridge circuits and two analog input channels for throttle position feedback. Other EGR systems use the NI 9758 PFI Driver Module to actuate their electronic EGR valves.
Spark Ignition
Some LTC strategies work well only under light load and near steady-state conditions; as such, they switch to a conventional spark-ignited regime when the engine is under high load or transient conditions. The NI 9754 Engine Synchronous TTL (ESTTL) Output Module has the capacity to drive eight smart coils. It is flexible enough to schedule spark events at any crank angle with 0.1 CAD of precision and features 200 nanoseconds of resolution. Engineers can combine multiple ESTTL modules for applications that require more than eight spark plugs.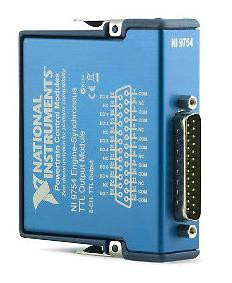 Figure 8. The NI 9754 Engine Synchronous TTL Output Module has eight TTL output channels that fire engine-synchronously for driving smart coils.