In addition to the USB-TC01 Temperature Logger application that is built-in to the device, you can also download the following applications to expand the functionality of your device.
Alarm Generator
Display a message or system beep if the signal is above or below the threshold.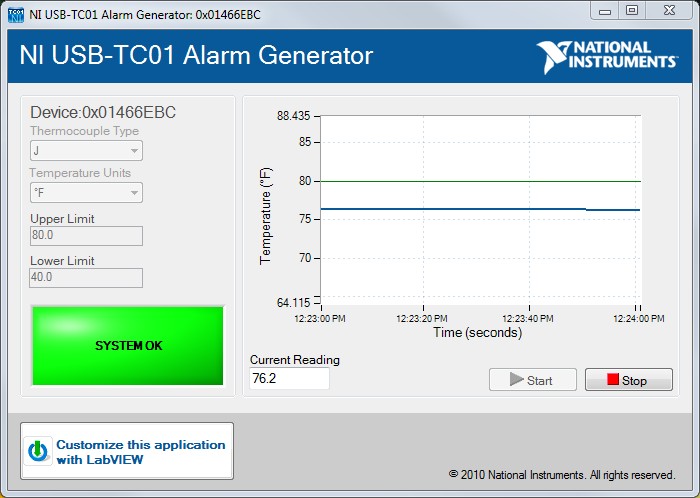 Limit Logger
Start or stop logging data if the signal is above or below a user-specified limit.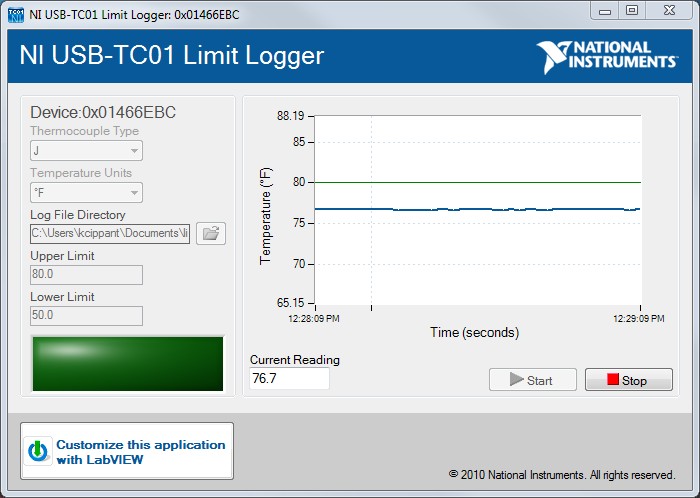 Scheduled Logger
Schedule times to start and stop logging data.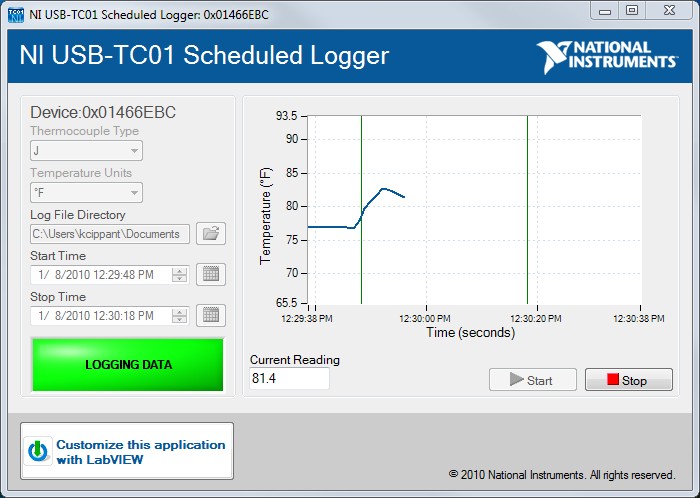 Spreadsheet Logger
Log data to a spreadsheet file that can be opened with Microsoft Excel.