From 8:00 PM CST Friday, Feb 24 - 4:00 AM CST Sunday, Feb 26, ni.com will be undergoing system upgrades that may result in temporary service interruption. We appreciate your patience as we improve our online experience.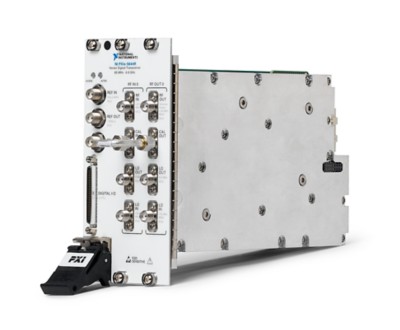 PXIe-5644
(PXI Vector Signal Transceiver)
6 GHz, 80 MHz Bandwidth PXI Vector Signal Transceiver—The PXIe‑5644 combines a vector signal generator and vector signal analyzer with FPGA-based real-time signal processing and control into a single device, also known as a VST. Because of this software-designed approach, the PXIe‑5644 features the flexibility of a software defined radio architecture with RF instrument class performance.
Product Support Resources
Explore a wide range of support content, including examples and troubleshooting information.