From 8:00 PM CST Friday, Feb 24 - 4:00 AM CST Sunday, Feb 26, ni.com will be undergoing system upgrades that may result in temporary service interruption. We appreciate your patience as we improve our online experience.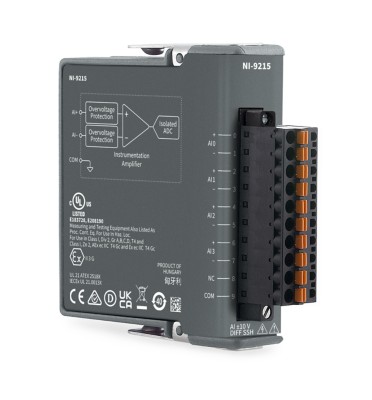 NI-9215
(C Series Voltage Input Module)
±10 V, 100 kS/s/ch, 16-Bit, Simultaneous Input, 4-Channel C Series Voltage Input Module—The NI‑9215 performs differential analog input. The module contains NIST-traceable calibration, a channel‑to‑earth ground double isolation barrier for safety and noise immunity, and high common-mode voltage range. It is also offered in two connectivity variants: 10‑position screw terminal or BNC.
Product Support Resources