From 8:00 PM - 11:59 PM CST on Friday, April 28, ni.com will be undergoing system upgrades that may result in temporary service interruption. We appreciate your patience as we improve our online experience.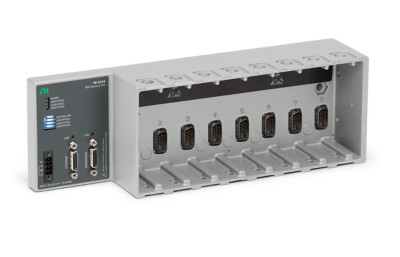 NI-9154
(CompactRIO Chassis)
8-Slot, Virtex-5 LX50 FPGA, MXI-Express CompactRIO Chassis —The NI‑9154 is a rugged MXI‑Express chassis for high-performance, high‑channel‑count applications. With the NI‑9154, you can add C Series I/O modules to your PXI system or industrial PC. You can daisy chain up to six NI‑9154 chassis in a single chain and connect up to eight chains to a single controller.
Product Support Resources
Explore a wide range of support content, including examples and troubleshooting information.