From 8:00 PM CST Friday, Feb 24 - 6:00 PM CST Saturday, Feb 25, ni.com will be undergoing system upgrades that may result in temporary service interruption. We appreciate your patience as we improve our online experience.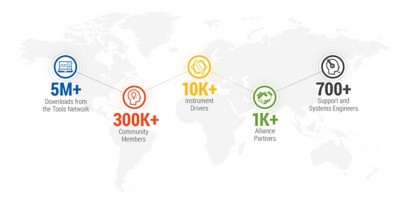 Experts at Your Fingertips
More than 1,000 NI Alliance Partners, including system integrators, consultants, and LabVIEW Tools Network providers, are available globally to consult on projects and provide complete solutions based on NI's productive software and modular hardware.