CPRI is an industry cooperation between five leading radio base station vendors. It defines and specifies the publicly available interface between building blocks of a contemporary radio base station.
CPRI is a digital protocol used for serial high-speed data transfer between the two parts of contemporary base stations, namely the radio equipment control (REC) also known as a baseband unit (BBU) and the radio equipment (RE) also known as remote radio unit (RRU) or remote radio head (RRH). Although an electrical and optical interface is specified, the physical connection between the two base station parts is realized by a fiber-optic cable in the majority of cases. The fiber-optic connection renders the previously used long RF cables between base station and TMA or antennas redundant. Only short RF cables between RRU and antennas remain.
Those shorter RF cables and the thereby resulting reduction of path loss and overall power consumption were the main reasons to split up a base station into a ground-based and a remote RF unit near the antenna.
Figure 3 illustrates the architecture showing the two basic subsystems (REC and RE) of a radio base station including type of information and interfaces. The architecture allows the use of multiple REs (RRUs/RRHs) controlled by one REC (BBU).
Figure 3. System and Interface Definition (source www.cpri.info)
The CPRI interface can be characterized by a full-duplex, synchronized, and steady transfer of digital baseband data that guarantees high bandwidth and high throughput with low latency. Less time-critical data such as control information—for example, for link setup—as well as time-aligned data such as for Rx and Tx gain control are transferred in addition to the user information.
The clock and timing control ensures that the REC (master) and RE (slave) are synchronized. The timing information is included in the baseband data. A frame structure with control words (CWs) provides the basis for the transfer of that information. The slave port side (RE) synchronizes its clock and frame timing to the master reference (clock recovery). That is essential to map or demap and code or decode the digital data correctly as well as to resend CPRI data to another RRH in a chain topology.
The CPRI protocol defines layer 1 (PHY) and layer 2 (MAC) of the Open System Interconnection (OSI) model. Higher layers are not specified by CPRI but defined and implemented by the vendors of the REC and RE. In other words, there are many possibilities for using CPRI data containers for individual users, as well as control and management information.
The user (baseband IQ), control and management, and synchronization data streams are multiplexed over the same physical interface. Figure 4 gives an overview of CPRI protocol elements in layers 1 and 2.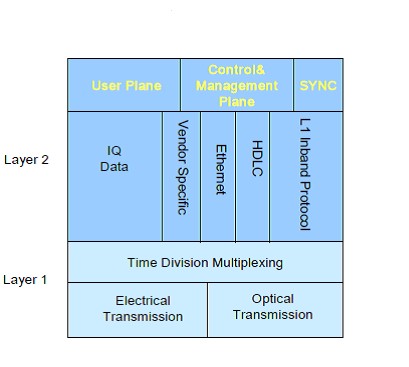 Figure 4. CPRI Protocol Overview (source www.cpri.info)
IQ data is transferred in the form of a frame structure with basic, hyper, and radio frames. A basic frame consists of 16 words. The first word (W0) of each frame is a CW. The remaining words (W1–15) are used for user IQ data (IQ data block). An IQ data block structure for a 1,228.8 Mb/s line rate is exemplary shown in Figure 5.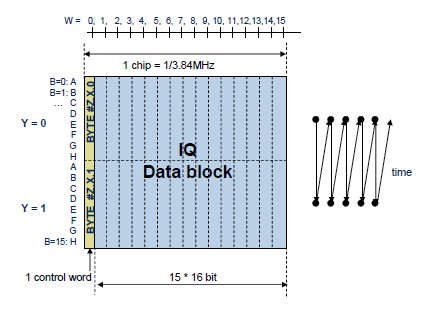 Figure 5. Basic Frame Structure for 2 x 614.4 = 1,228.8 Mb/s CPRI Line Bit Rate (source www.cpri.info)
A CPRI link length can range from few meters up to more than 80 km. The data transmission rate starts at 614.4 Mb/s (line bit rate option 1) and goes up to 12,165.12 Mb/s (line bit rate option 9) according to the CPRI specification V6.1.
How is CPRI different from standards like PCI express, Gigabit Ethernet (GbE), or Serial RapidIO (sRIO)?
There are several standards for high-speed data transfer, including PCI Express, GBE, and SRIO. These standards, however, are not ideal for communicating with RRHs.  Each of these standards can offer high data rates, but, as asynchronous packet-oriented protocols, they do not natively solve the timing requirements. Moreover, because of the network architecture that includes switches and routing entities, those standards cannot guarantee throughput and latency, as needed for front haul base station equipment. As a result, CPRI is the primary protocol used for data transfer between the REC (BBU) and the RE (RRU/RRH).
Compared with the above mentined protocols, CPRI is a point-to-point connection where both endpoints are running at the same clock speed. It is a link-oriented protocol with a continuous data transfer stream without packets or bursts and cycle slips. CPRI provides a transparent channel in the form of data containers used for baseband IQ data with mappings for LTE, WiMAX, UMTS, and so on with different bandwidth and different word bit width for single input, single output (SISO) and multiple input, mulitple output (MIMO) configurations. The CPRI protocol also contains internal control information for link management and signaling.