From 8:00 PM - 11:59 PM CST on Friday, April 28, ni.com will be undergoing system upgrades that may result in temporary service interruption. We appreciate your patience as we improve our online experience.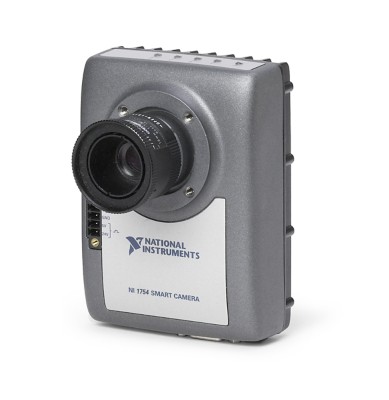 ISC-1754
(Smart Camera)
SXGA, Included Lighting Controller, 600 MHz Processor, Monochrome Smart Camera—The ISC‑1754 is a low-cost real-time target for machine vision and is powered by a 600 MHz PowerPC processor. The combination of the onboard processor with a CCD image sensor provides an easily distributed, all-in-one vision system. Camera I/O includes two optoisolated digital inputs, two optoisolated digital outputs, one RS232 serial port, and two Gigabit Ethernet ports. The ISC‑1752 also features quadrature encoder support and a direct drive lighting controller. You can configure NI Smart Cameras with the included Vision Builder for Automated Inspection (AI) software or program the camera with the LabVIEW Real‑Time Module and the Vision Development Module.
Product Support Resources
Explore a wide range of support content, including examples and troubleshooting information.