From 8:00 PM - 11:59 PM CST on Friday, April 28, ni.com will be undergoing system upgrades that may result in temporary service interruption. We appreciate your patience as we improve our online experience.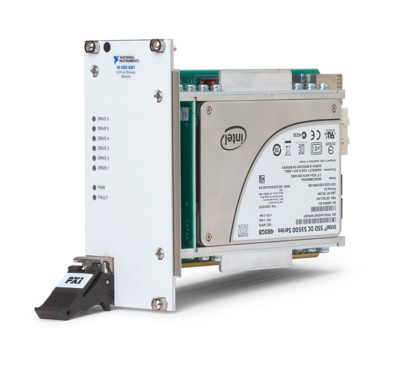 HDD-8261
(PXI Data Storage Module)
4 TB, 6-Drive, PXI Data Storage Module—The HDD‑8261 in-chassis PXI Express high-speed data storage module features an onboard PCI Express SATA controller. The module fits into a PXI Express chassis, and it occupies only three PXI slots. With the HDD‑8261, you can choose between hard-disk drives (HDDs) or solid-state drives (SSDs) for increased ruggedness. It is ideal for field testing or signal recording applications. You can use this module to not only stream high-speed data, but also to easily move data between multiple test setups or supplement the PXI system controller's storage capacity.
Product Support Resources
Explore a wide range of support content, including examples and troubleshooting information.