From 8:00 PM - 11:59 PM CST on Friday, April 28, ni.com will be undergoing system upgrades that may result in temporary service interruption. We appreciate your patience as we improve our online experience.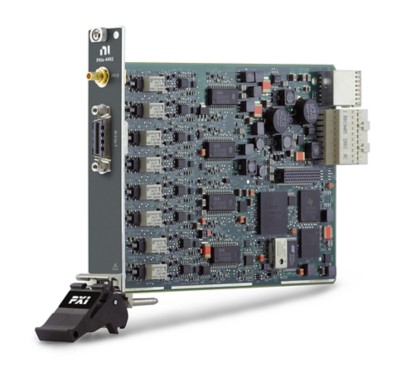 PXIe-4492
(PXI Sound and Vibration Module)
204.8 kS/s, 113 dB, 2 Gains, 0.5 Hz AC/DC-Coupled, 8-Input PXI Sound and Vibration Module—The PXIe‑4492 is designed for sound and vibration applications. With 24-bit analog inputs and IEPE constant current signal conditioning, the module is ideal for making precision measurements with microphones, accelerometers, and other transducers that have very large dynamic ranges. The PXIe‑4492 delivers simultaneous sample on all channels. In addition, it includes built-in antialiasing filters that automatically adjust to your sample rate, software-selectable input gains, and TEDS smart sensor support for error-free setup. Common applications include noise, vibration, and harshness (NVH) analysis; large microphone arrays; and dynamic structural test.
Product Support Resources