From 8:00 PM - 11:59 PM CST on Friday, April 28, ni.com will be undergoing system upgrades that may result in temporary service interruption. We appreciate your patience as we improve our online experience.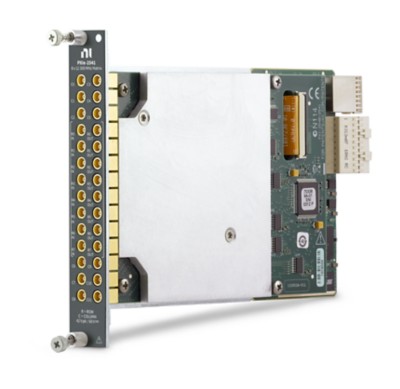 PXIe-2541
(PXI RF Matrix Switch Module)
PXIe, 300 MHz, 8x12 PXI RF Matrix Switch Module—The PXIe‑2541 is an RF signal switching matrix. With its non-blocking design, you can simultaneously connect any row or column within the switching matrix and maximize the flexibility of your test system. Isolation relays on the module disconnect unused parts of the switching matrix to maintain RF performance and high isolation. The density and bandwidth of the PXIe‑2541 is ideal for routing signals between digitizers, function generators, and other RF generators and analyzers. For higher channel count applications, you can connect multiple PXIe‑2541 modules together to create switching matrices of 8x24, 8x36, and larger. 
Product Support Resources
Explore a wide range of support content, including examples and troubleshooting information.