From 8:00 PM - 11:59 PM CST on Friday, April 28, ni.com will be undergoing system upgrades that may result in temporary service interruption. We appreciate your patience as we improve our online experience.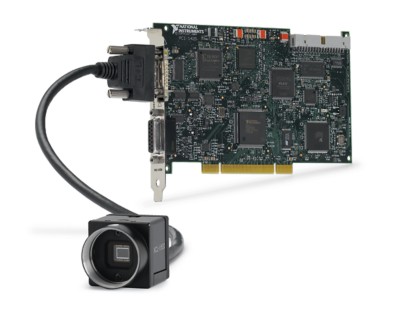 PCI-1426
(Frame Grabber Device)
Base-Configuration Camera Link Frame Grabber Device—The PCI‑1426 is a low-cost Camera Link image acquisition device designed for machine vision and scientific imaging applications that require high-resolution digital imaging with simple cabling. This device works with any base-configuration Camera Link camera. It features onboard programmable region of interest, image binarization, and isolated digital I/O.
Product Support Resources