From 8:00 PM - 11:59 PM CST on Friday, April 28, ni.com will be undergoing system upgrades that may result in temporary service interruption. We appreciate your patience as we improve our online experience.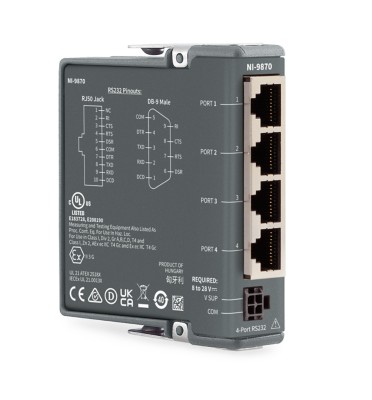 NI-9870
(C Series Serial Instrument Control Module)
4-Port, RS232 C Series Serial Instrument Control Module—The NI‑9870 adds RS232 serial ports to CompactRIO systems. The serial ports are accessed directly from the FPGA to offer you flexibility in communicating with serial devices. The module has individual buffers on every port that save FPGA space and simplify programming. The NI‑9870 supports standard start bit, stop bit, and handshaking settings. It uses an external power to provide maximum compatibility and reliability under all serial port conditions.
Product Support Resources