From 8:00 AM - 6:00 PM CST on Saturday, April 29, ni.com will be undergoing system upgrades that may result in temporary service interruption. We appreciate your patience as we improve our online experience.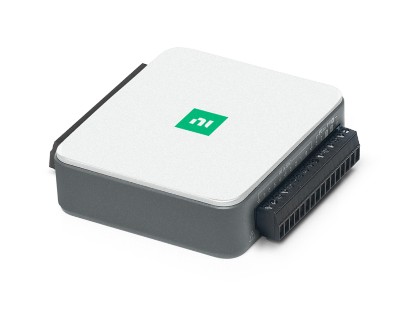 USB-6001
(Multifunction I/O Device)
8 AI (14-Bit, 20 kS/s), 2 AO (5 kS/s/ch), 13 DIO USB Multifunction I/O Device—The USB‑6001 is a low-cost, multifunction DAQ device. It offers analog I/O, digital I/O, and a 32‑bit counter. The USB‑6001 provides basic functionality for applications such as simple data logging, portable measurements, and academic lab experiments. The device features a lightweight mechanical enclosure and is bus powered for easy portability. You can easily connect sensors and signals to the USB-6001 with screw-terminal connectivity. The included NI‑DAQmx driver and configuration utility simplify configuration and measurements.
Product Support Resources