From 8:00 AM - 6:00 PM CST on Saturday, April 29, ni.com will be undergoing system upgrades that may result in temporary service interruption. We appreciate your patience as we improve our online experience.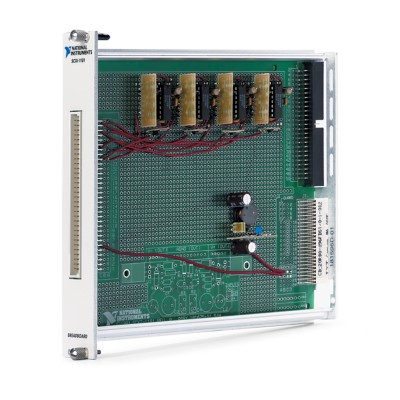 SCXI-1180
(Custom Circuitry Module for SCXI)
Feedthrough Panel Custom Circuitry Module for SCXI—The SCXI‑1180 feedthrough panel is a 50‑pin cable-extension device for use with other SCXI products. The SCXI‑1180 consists of a front panel and a 50‑pin ribbon-cable assembly used to incorporate unconditioned signals into a compact, rugged SCXI chassis-based system.
Product Support Resources
Explore a wide range of support content, including examples and troubleshooting information.