From 8:00 AM - 6:00 PM CST on Saturday, April 29, ni.com will be undergoing system upgrades that may result in temporary service interruption. We appreciate your patience as we improve our online experience.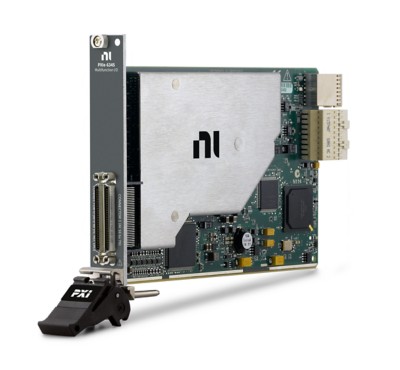 PXIe-6345
(PXI Multifunction I/O Module)
PXIe, 80 AI (16-Bit, 500 kS/s), 2 AO, 24 DIO, PXI Multifunction I/O Module—The PXIe‑6345 offers analog I/O, digital I/O, and four 32‑bit counter/timers for PWM, encoder, frequency, event counting, and more. The device delivers high-performance functionality leveraging the high-throughput PCI Express bus and multicore-optimized driver and application software. Onboard NI‑STC3 timing and synchronization technology delivers advanced timing functionality, including independent analog and digital timing engines and retriggerable measurement tasks. The PXIe‑6345 is well-suited for a broad range of applications, from basic data logging to control and test automation. The included NI‑DAQmx driver and configuration utility simplify configuration and measurements.
Product Support Resources