From 8:00 AM - 6:00 PM CST on Saturday, April 29, ni.com will be undergoing system upgrades that may result in temporary service interruption. We appreciate your patience as we improve our online experience.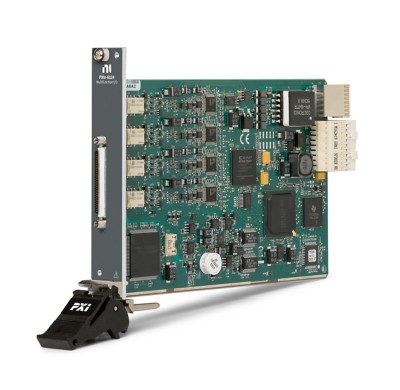 PXIe-6124
(PXI Multifunction I/O Module)
PXIe, 4 AI (16-Bit, 4 MS/s/ch), 2 AO, 24 DIO, PXI Multifunction I/O Module—The PXIe‑6124 is a simultaneous sampling, multifunction DAQ device. It offers analog I/O, digital I/O, two 32‑bit counters, and analog and digital triggering. The PXIe‑6124 is ideal for a variety of applications, such as IF digitization; transient recording; ISDN, ADSL, and POTS manufacturing test in the telecom industry; ultrasound and sonar testing; and high-energy physics. The included NI‑DAQmx driver and configuration utility simplify configuration and measurements.
Product Support Resources