From 8:00 AM - 6:00 PM CST on Saturday, April 29, ni.com will be undergoing system upgrades that may result in temporary service interruption. We appreciate your patience as we improve our online experience.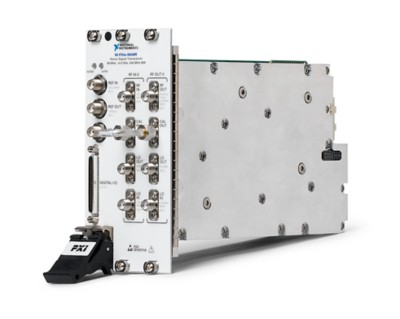 PXIe-5646
(PXI Vector Signal Transceiver)
6 GHz, 200 MHz Bandwidth PXI Vector Signal Transceiver—The PXIe‑5646 combines a vector signal generator and vector signal analyzer with FPGA-based real-time signal processing and control into a single device, also known as a VST. Because of this software-designed approach, the PXIe‑5646 features the flexibility of a software defined radio architecture with RF instrument class performance. The additional bandwidth of the PXIe‑5646 enables you to test wireless and cellular standards such as 802.11ac 160 MHz and LTE‑A carrier aggregation while leveraging the latest performance-enhancing processing techniques such as digital predistortion.
Product Support Resources
Explore a wide range of support content, including examples and troubleshooting information.