From 8:00 AM - 6:00 PM CST on Saturday, April 29, ni.com will be undergoing system upgrades that may result in temporary service interruption. We appreciate your patience as we improve our online experience.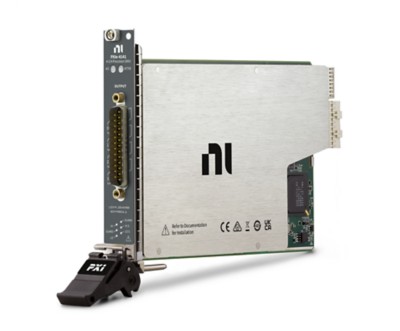 PXIe-4141
(PXI Source Measure Unit)
4-Channel ±10 V, 100 mA, Precision PXI Source Measure Unit—The PXIe‑4141 is a high‑channel‑count, high-speed source measure unit (SMU) with four identical SMU channels. It is ideal for high‑pin‑count applications. It offers 4-quadrant operation, and each channel has integrated remote (4‑wire) sensing for accurate measurements. The fast sample rate of the PXIe‑4141 can help reduce measurement times,  capture transient device characteristics, and allow quick I‑V characterization of devices under test (DUTs). With a high-speed sequencing engine, you can synchronize all of these SMUs with each other or with other instruments such as switches or high-speed digital test modules. You can custom-tune the PXIe‑4141 response to any load to achieve optimum responses with maximum stability and minimum transients.
Product Support Resources