From 8:00 AM - 6:00 PM CST on Saturday, April 29, ni.com will be undergoing system upgrades that may result in temporary service interruption. We appreciate your patience as we improve our online experience.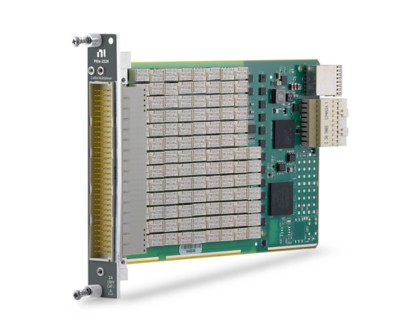 PXIe-2524
(PXI Multiplexer Switch Module)
128‐Channel, 2 A, Multibank, 1‐Wire PXI Multiplexer Switch Module —The PXIe‑2524 is a high‐density PXI multiplexer switch module that is ideal for routing signals within automated test systems. It uses electromechanical relays to perform immediate switch operations in one of the following 1‑wire multiplexer configurations: 16 bank 8x1, octal 16x1, quad 32x1, dual 64x1, and 128x1. The PXIe‑2524 also features onboard relay counting for relay monitoring and deterministic operation with hardware triggers to improve test throughput. 
Product Support Resources