From 8:00 PM - 11:59 PM CST on Friday, April 28, ni.com will be undergoing system upgrades that may result in temporary service interruption. We appreciate your patience as we improve our online experience.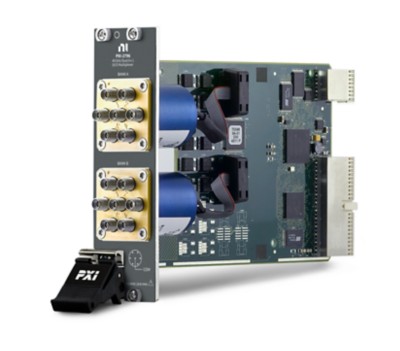 PXI-2796
(PXI RF Multiplexer Switch Module)
40 GHz, 50 Ω, Dual 6x1 (SP6T) PXI RF Multiplexer Switch Module—The PXI‑2796 offers a high-density, unterminated multiplexer with dual 6x1 multiplexer banks in the same module. It is ideal for passing high-order harmonics from PXI RF Signal Upconverter modules or routing multiple sources to PXI RF Signal Downconverter modules.
Product Support Resources
Explore a wide range of support content, including examples and troubleshooting information.