From 8:00 PM - 11:59 PM CST on Friday, April 28, ni.com will be undergoing system upgrades that may result in temporary service interruption. We appreciate your patience as we improve our online experience.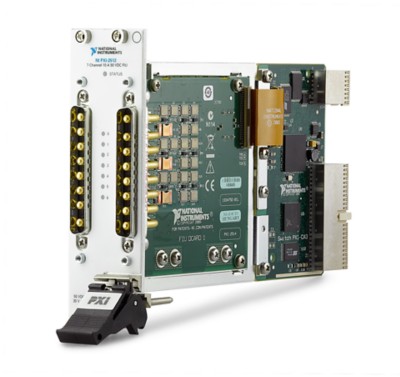 PXI-2512
(PXI Signal Insertion Switch Module)
7-Channel, 10 A PXI Signal Insertion Switch Module—The PXI‑2512 fault insertion unit (FIU) is designed for hardware‑in‑the‑loop (HIL) applications and electronic reliability tests.  Each module has a set of feedthrough channels that you can open or short to one or more fault buses. You can use this architecture to simulate open or interrupted connections as well as shorts between pins, shorts to battery voltages, and shorts to ground on a per-channel basis. When controlled with the LabVIEW Real-Time Module, the PXI‑2512 is ideal for validating the integrity of control systems including engine control units (ECUs) and full authority digital engine controls (FADECs).
Product Support Resources