From 8:00 AM - 6:00 PM CST on Saturday, April 29, ni.com will be undergoing system upgrades that may result in temporary service interruption. We appreciate your patience as we improve our online experience.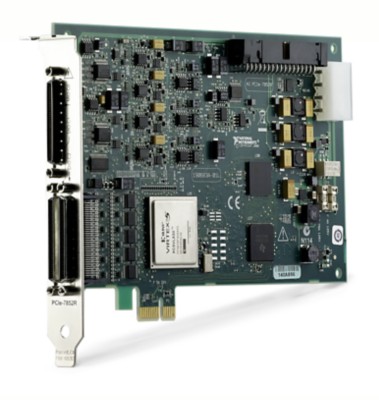 PCIe-7851
(Multifunction Reconfigurable I/O Device)
Virtex-5 LX30 FPGA, 750 kS/s Multifunction Reconfigurable I/O Device—The PCIe‑7851 features a user-programmable FPGA for high performance onboard processing and direct control over I/O signals for complete flexibility of system timing and synchronization. You can customize these devices with the LabVIEW FPGA Module to develop applications requiring precise timing and control such as hardware‑in‑the‑loop testing, custom protocol communication, sensor simulation, and high-speed control. The PCIe‑7851 features a dedicated A/D converter per channel for independent timing and triggering. This design offers specialized functionality such as multirate sampling and individual channel triggering, which are outside the capabilities of typical DAQ hardware.
Product Support Resources