From 8:00 PM - 11:59 PM CST on Friday, April 28, ni.com will be undergoing system upgrades that may result in temporary service interruption. We appreciate your patience as we improve our online experience.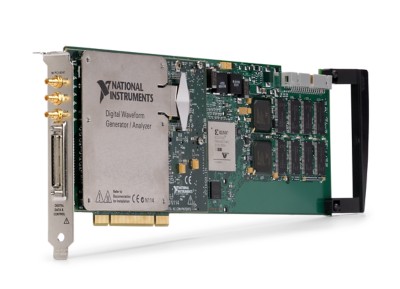 PCI-6541
(Digital Waveform Device)
50 MHz, 32-Channel Digital Waveform Device—The PCI‑6541 is a digital waveform generator and analyzer for interfacing with 32 single‑ended digital pins. The device can sample digital waveforms at up to 50 Hz and interfacing with common transistor‑to‑transistor logic (TTL) voltage levels. The PCI‑6541 also features advanced synchronization capabilities.
Product Support Resources