From 8:00 PM - 11:59 PM CST on Friday, April 28, ni.com will be undergoing system upgrades that may result in temporary service interruption. We appreciate your patience as we improve our online experience.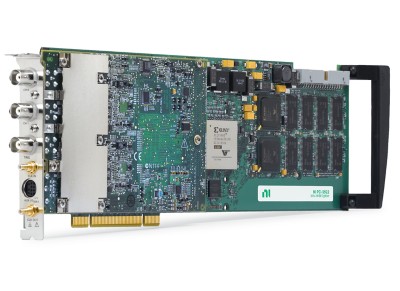 PCI-5922
(Oscilloscope Device)
24-Bit, Flexible Resolution PCI Oscilloscope Device—The PCI‑5922 high resolution oscilloscope device features a flexible measurement resolution range up to 24 bits and up to 15 MS/s rates. This oscilloscope device has flexible settings for coupling, and voltage range, as well as a number of triggering modes, deep onboard memory, and an instrument driver that includes data streaming and analysis functions. The PCI‑5922 is capable of taking extremely resolute and accurate analog measurements. It is ideal for audio signals, spectrum analysis, and any other small, accurate signal measurements.
Product Support Resources