From 8:00 PM - 11:59 PM CST on Friday, April 28, ni.com will be undergoing system upgrades that may result in temporary service interruption. We appreciate your patience as we improve our online experience.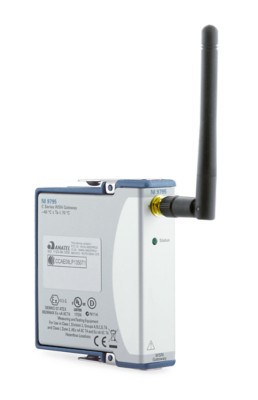 NI-9795
(C Series Wireless Gateway Module)
2.4 GHz Radio C Series Wireless Gateway Module—The NI‑9795 helps you easily create complete wired and wireless measturement and control systems. You can plug the NI‑9795 into any slot in a CompactRIO Chassis to deliver wireless connectivity to up to 36 deployed wireless sensor network (WSN) nodes. WSN I/O data is transferred to your deployed LabVIEW Real-Time application, where you can integrate WSN I/O with the rest of your measurement and control system. WSN I/O is also available directly from the CompactRIO host machine.
Product Support Resources