From 8:00 PM - 11:59 PM CST on Friday, April 28, ni.com will be undergoing system upgrades that may result in temporary service interruption. We appreciate your patience as we improve our online experience.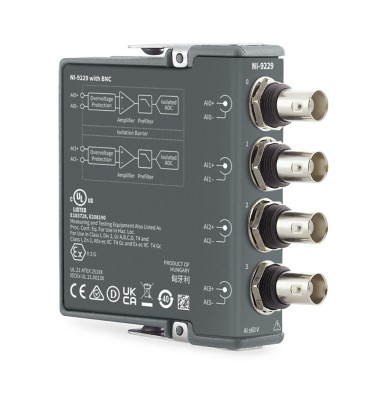 NI-9229
(C Series Voltage Input Module)
±60 V, 50 kS/s/ch, 24-Bit, Simultaneous Input, 4-Channel C Series Voltage Module—The NI‑9229 performs differential analog input. The NI‑9229 is an effective general-purpose analog module because of its resolution, sample rate, and input range. With channel‑to‑channel isolation, your entire system, including the device under test, is protected from harmful voltage spikes up to the isolation rating. In addition to safety, isolation eliminates measurement errors caused by ground loops because the front end of the module is floating. 
Product Support Resources