From 8:00 PM - 11:59 PM CST on Friday, April 28, ni.com will be undergoing system upgrades that may result in temporary service interruption. We appreciate your patience as we improve our online experience.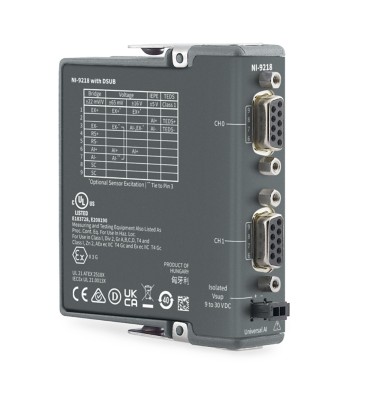 NI-9218
(C Series Universal Analog Input Module)
51.2 kS/s/ch, 2-Channel C Series Universal Analog Input Module—The NI‑9218 is designed for multipurpose measurements. It offers built-in support for accelerometer, powered sensor, full-bridge, and voltage measurements as well as quarter-bridge, half-bridge, 60 V, and current measurements using measurement-specific adapters. Each channel is individually selectable, so you can perform different measurements on each channel. The NI‑9218 is ideal for creating universal test systems for automotive, off-highway, and data-logging systems. 
Product Support Resources