From 8:00 PM - 11:59 PM CST on Friday, April 28, ni.com will be undergoing system upgrades that may result in temporary service interruption. We appreciate your patience as we improve our online experience.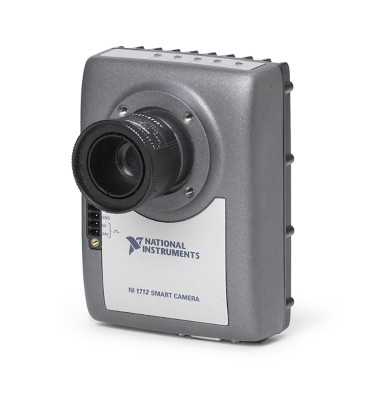 ISC-1712
(Smart Camera)
VGA, 400 MHz Processor, Monochrome Smart Camera—The ISC‑1712 is a low-cost real-time target for machine vision and is powered by a 400 MHz PowerPC processor. The combination of the onboard processor with a CCD image sensor provides an easily distributed, all-in-one vision system. The ISC‑1712 is housed in a rugged metal case designed for use in industrial applications. Camera I/O includes one optoisolated digital input, one optoisolated digital output, and one Gigabit Ethernet port. You can configure NI Smart Cameras with the included Vision Builder for Automated Inspection (AI) software or program the camera with the LabVIEW Real‑Time Module and the Vision Development Module.
Product Support Resources
Explore a wide range of support content, including examples and troubleshooting information.