From 8:00 PM - 11:59 PM CST on Friday, April 28, ni.com will be undergoing system upgrades that may result in temporary service interruption. We appreciate your patience as we improve our online experience.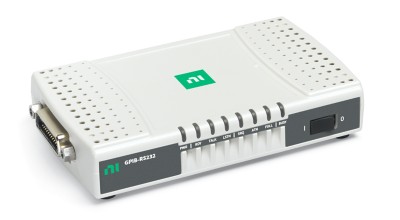 GPIB-RS232
(GPIB Instrument Control Device)
Serial, RS232 GPIB Instrument Control Device—The GPIB‑RS232 is an IEEE 488 controller device for computers with an RS232 port. You can use this device to integrate an instrument into your system using GPIB. This device transforms a computer with an RS232 serial port into a talker, listener, or controller on the GPIB bus. It can also interface RS232 instruments and peripherals to the GPIB bus. It can implement the physical and electrical specifications of the IEEE 488 and RS232 standards, as well as interpret and execute high-level commands from the serial port, including RS232‑to‑GPIB and GPIB‑to‑RS232 protocol conversions. This device is IEEE 488.2 compatible. The device includes a license for the NI‑488.2 driver software, providing maximum reliability for connecting to third-party instruments with GPIB.
Product Support Resources
Explore a wide range of support content, including examples and troubleshooting information.